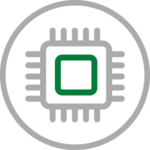 Semiconductor Stocks
Semiconductors serve as the backbone for a plethora of everyday products, such as cars, phones, and computers. Companies like Nvidia and Advanced Micro Devices help design these chips, which are typically comprised of silicon. At its core, a semiconductor conducts more electricity than an insulator, but less electricity than a conductor.
After a brutal bear market, we're on the hunt for non-cyc;lical chip makers on sale. Here are three undervalued semiconductor stocks.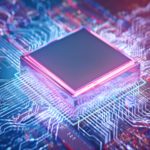 Supply chain issues have been a problem, but these semiconductor stocks should profit from high demand for computers, EVs and more.
Recent Semiconductor Stocks Articles
Sometimes you need to be aggressive to unlock the best returns for your portfolio. Just be smart when looking for the best stocks to buy.
Broadcom, Costco and C3.ai are all due to report earnings, making them our hot stocks for tomorrow, March 3.
Chip stocks aren't doing so hot on Thursday and investors can look to Elon Musk's Tesla (TSLA) investor event for an explanation.
If you're looking for a stock you can buy and hold for a long time, then these mega-cap stocks to by fit the bill.
Nvidia reported positive earnings, but that's not the only reason interest is rising. Here are the top investors betting on NVDA stock.
Let's look at a few hot stocks for tomorrow, starting with both Nvidia and Lucid Group's earnings. The rest falls on the Fed.
Intel announced that it would cut its dividend by a whopping 66%. Here are nine other companies who have lowered dividends in 2023.
Nvidia and Microsoft are joining forces to help bring XBox games to PC users across the globe. Here's what this means for NVDA stock.
AI stocks are the hot talk on Wall Street, but which companies will actually win? Here's a look at how to play software, chips, and media.
Looking to benefit from the AI boom started by ChatGPT? Here are the best AI stocks to buy for the emerging market frenzy.