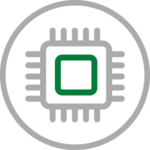 Semiconductor Stocks
Semiconductors serve as the backbone for a plethora of everyday products, such as cars, phones, and computers. Companies like Nvidia and Advanced Micro Devices help design these chips, which are typically comprised of silicon. At its core, a semiconductor conducts more electricity than an insulator, but less electricity than a conductor.
After a brutal bear market, we're on the hunt for non-cyc;lical chip makers on sale. Here are three undervalued semiconductor stocks.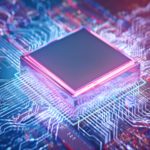 Supply chain issues have been a problem, but these semiconductor stocks should profit from high demand for computers, EVs and more.
Recent Semiconductor Stocks Articles
Micron is getting U.S. help to ramp up investment in the face of a slump that has cut memory chip prices in half. MU stock is up on the news.
Here are seven stocks with the catalysts and fundamentals to support a sustained relief rally in this environment.
Buying Nvidia today is like buying IBM in 1981. That doesn't mean it's not important, or won't growth. It's just overpriced based on fundamentals.
There are plenty of semiconductor stocks from which you can choose. But if you look at the Portfolio Grader ratings, these are at the top.
Investment in chip stocks rose during Q1 as the AI gold rush boomed. Now the sector's leaders are primed for even more growth.
With growth stocks back in favor after a tough 2022, these are some of the best growth stocks to buy amid shifting market conditions.
Take a look at this short list of best semiconductor stocks to buy to leverage technology for potentially big returns.
Shares of NVDA stock made a new 52-week high today as the company surged to an impressive $750 billion valuation.
Most meme stocks you find on r/WallStreetBets have no real value. Here are three companies that can actually offer investors something.
Nvidia (NVDA) stock is likely to be driven down in the near term by negative cryptocurrency and PC trends.
These top tech stocks include everything from big tech firms to emerging tech companies in AI and other compelling fields.
Here are seven of the most promising stocks and cryptos long-term investors will want to consider holding in 2023 and beyond.
Buy these mega-cap stocks heavily weighted on the index and widely held, as the S&P 500 inevitably heads to 4,500.
GSI Technology recently surged above penny stock status for no reason. This suggests that the retail trader crowd has found GSIT stock.
By their very nature, tech stocks have the potential to thrill investors and provide outsized returns. But they also can be more volatile.
A Bank of America analyst made a bold bullish call for ON Semiconductor, though ON stock still has some obstacles to work out.
It's easy to fall into the trap of getting overvalued stocks. What may have been a great buy a year ago could be overvalued today.
Nvidia is a high-conviction pick amid the machine learning revolution, so don't assume that NVDA stock has to slow down anytime soon.