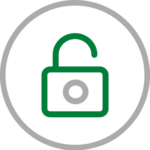 Cybersecurity Stocks
In today's digital age, cybersecurity is more important than ever. Cybersecurity involves protecting hardware, software, and servers from digital attacks. Any company that has a digital presence is at risk of these attacks, and companies like CrowdStrike and Palo Alto Networks provide protection against this. By 2030, cybersecurity revenue is expected to reach $500 billion, compared to $185 billion in 2021.
Recent Cybersecurity Stocks Articles
Companies that lose money even though revenue is growing run unsustainable businesses and are the tech stocks to sell.
The White House has announced a new AI partnership with the EU. Here are the best AI stocks to buy to benefit in 2023 from the AI boom.
Don't be fooled by the recent rallies of these troubled companies. Their share prices are likely to tumble, making them meme tocks to sell.
These growth stocks have taken a massive haircut last year and offer a chance for outsized gains in 2023
If you are looking for under-the-radar stocks to buy, grab these three now before their potential is widely known and priced into the stock.
Wall Street sees gains ahead for these under the radar growth stocks that have fallen on hard times coming out of the global pandemic.
Even as they've delivered a solid performance so far this year, these seven cheap large-cap stocks to buy are still worth a look.