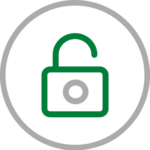 Cybersecurity Stocks
In today's digital age, cybersecurity is more important than ever. Cybersecurity involves protecting hardware, software, and servers from digital attacks. Any company that has a digital presence is at risk of these attacks, and companies like CrowdStrike and Palo Alto Networks provide protection against this. By 2030, cybersecurity revenue is expected to reach $500 billion, compared to $185 billion in 2021.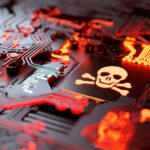 But with the entire market selling off sharply, these stocks will drop sharply as investors flee to the real, or perceived, safety of other equities or asset classes.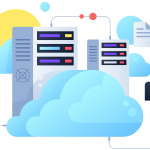 Consequently, this paints a golden tableau for savvy investors. It's not just the sheer volume but the inherent value of data that matters.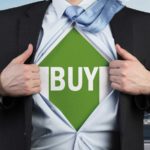 Like diamonds in the rough, these undervalued stocks possess the potential to shine brightly in an investment portfolio.
Recent Cybersecurity Stocks Articles
There's a reason why Palantir became a favorite meme stock in the past, but PLTR stock is not one to buy right now.
Investors tend to closely watch which Cathie Wood stocks are bought and sold as she has history of generating big returns in her ETFs.
Are you looking to invest in stocks that will dominate? Here are the top three stocks to buy for the next decade.
Cybersecurity firms are increasingly essential to enterprises across various industries, but these 3 stocks should be avoided for now.
When it comes to investing, growth is the name of the game. You want to grow your portfolio by getting the best stocks you can find.
Analysts and investors have been on the fence about AI catalysts with PLTR stock lately, but this could be changing.
Yet just as quickly, it made a U-turn and more than doubled again over the next 18 months.
CrowdStrike (CRWD) stock is on the move Thursday after the cloud security company got a series of increased price targets.
Splunk stock is rising higher on Thursday as shares of SPLK are seeing heavy trading on news that Cisco is going to pay $157 each for them.
Among growth stocks, Palantir remains a hot stock, but I don't think now is the time to build a position in PLTR stock for various reasons.
Investors would do well to avoid these meme stocks as they move nearer to a crash in the third quarter.
With recent casino cyber-attacks highlighting the need for enhanced protections, these cybersecurity stocks are buys.
Notably, some cybersecurity firms are basking in the glow of surging revenues and impressive profit margins.
Let's take a look at seven past and present favorites of the Reddit set, each of which should be considered one of the best meme stocks to buy right now.
Here's why long-term investors looking for growth may want to look beyond Palantir to companies growing profitably.
According to Fundstrat's Tom Lee, the U. S. economy has tremendous amounts of green flags to prevent a recession from occurring in the coming years....
Datasea (DTSS) stock is falling on Tuesday after the company announced a proposed public stock offering priced at 40 cents per share.
BlackBerry has launched a radar technology system that can track hazardous waste transporters. Here's why BB stock is soaring on the news.