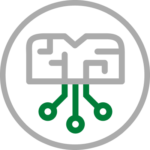 Artificial Intelligence Stocks
Artificial intelligence (AI) involves developing computer systems to simulate everyday tasks that are performed by humans. Leaders in the AI industry, like Nvidia and Google, have developed systems to help with full self-driving (FSD), data analysis, and deep learning. With the industry progressing further every month, an investment in the AI industry equates to an investment in automated human innovation.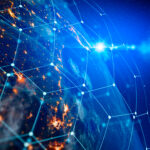 With the red ink in the market presenting some enticing opportunities, here are the game-changing tech stocks to buy.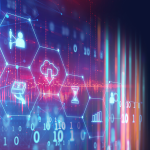 Looking for some great potential? One tech stock sits at the epicenter of synthetic biology's fast-moving, multi-trillion-dollar revolution.
Recent Artificial Intelligence Stocks Articles
Although an AI-based agreement between the U.S. and Europe theoretically bodes well for C3.ai, AI stock remains a challenging prospect.
There are plenty of catalysts for investors to consider when it comes to artificial intelligence stocks, as SOUN stock soars today.
Buzzfeed (BZFD) stock is rising on Friday with heavy trading following reports that the company will use AI to generate content.
Despite spiking on the layoff news, it's too soon to say a recovery for GOOG stock is starting to take shape. Continue to take a "wait and see" approach.
Alphabet (GOOG,GOOGL) announced about 12,000 new tech layoffs today after the company was hurt by major, economic shifts.
New study results are bullish for OTRK stock and suggest that AI can be effective in improving mental health and managing negative symptoms.
Earnings season could be rocky, and it's better to tread carefully with MSFT stock than to get caught in a potential downturn.
How to invest in ChatGPT? Unfortunately, you cannot because the company is not listed, but you can put your capital in these three AI stocks.
The bear market delivered a terrible blow to the best growth stocks. But these seven names have what it takes to turn things around.
Guardforce AI (GFAI) stock is gaining on Friday as investors react to the company securing two new multi-year contracts.
The near-term remains murky, and long-term prospects are increasingly coming under threat by rising competition. There's now more reason to sit on the sidelines with GOOG stock.