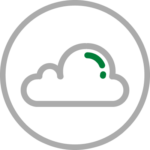 Cloud Stocks
The cloud is defined as servers and software that are accessible through the internet instead of through a local computer. Amazon and Microsoft operate two of the largest cloud servers in the world, offering services like data storage and analytics, virtualization, and artificial intelligence. The industry is primed for major growth as companies transition from in-house servers to the cloud.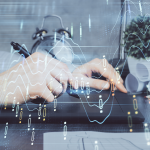 Discounted tech stocks come only once every few years, so if readers hesitate now, they may miss out.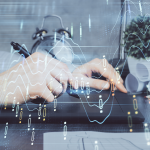 There's no question that technology stocks have taken a drubbing this year. Among the three major U.S. indices, the technology laden Nasdaq is down the most, having fallen 29% since January and firmly entrenched in a bear market.
Recent Cloud Stocks Articles
These metaverse stocks to buy are pushing the needle for the burgeoning metaverse space
Companies that lose money even though revenue is growing run unsustainable businesses and are the tech stocks to sell.
It's wise to wait and see what happens to GOOG stock as Alphabet's Google is accused of anti-competitive practices.
These growth stocks have taken a massive haircut last year and offer a chance for outsized gains in 2023
These three high-growth stocks are worth holding onto, despite this relatively uncertain market facing all investors this year.
Here's what investors in cloud computing company Snowflake and SNOW stock should consider following Microsoft's earnings.
MSFT stock retreated this morning. after the company reported mixed Q2 results and provided cautious guidance.
PagerDuty (PD) layoffs are on the way as the American cloud computing company prepares to cut 7% of its workers in 2023!