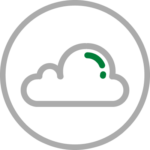 Cloud Stocks
The cloud is defined as servers and software that are accessible through the internet instead of through a local computer. Amazon and Microsoft operate two of the largest cloud servers in the world, offering services like data storage and analytics, virtualization, and artificial intelligence. The industry is primed for major growth as companies transition from in-house servers to the cloud.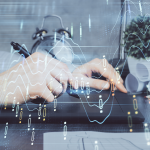 Discounted tech stocks come only once every few years, so if readers hesitate now, they may miss out.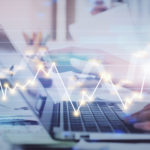 There's no question that technology stocks have taken a drubbing this year. Among the three major U.S. indices, the technology laden Nasdaq is down the most, having fallen 29% since January and firmly entrenched in a bear market.
Recent Cloud Stocks Articles
Okta (OKTA) stock is on the rise Thursday following an upgrade from Cowen analyst Shaul Eyal and strong Q4 earnings results.
While trending lower now, if MSFT stock falls to $225 per share, pounce on it.
Until management once again reports a more upbeat outlook, or demonstrates that the company is not falling behind in the area of A.I., even a partial recovery will stay out of reach for AMZN stock.
Holding off on entering or adding to positions in GOOG stock continues to be your best course of action.
Quick cost cuts bring profit margin rebounds, encouraging investors to consider three layoff stocks to buy.
AI stocks are the hot talk on Wall Street, but which companies will actually win? Here's a look at how to play software, chips, and media.
Looking to benefit from the AI boom started by ChatGPT? Here are the best AI stocks to buy for the emerging market frenzy.