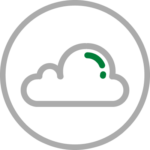 Cloud Stocks
The cloud is defined as servers and software that are accessible through the internet instead of through a local computer. Amazon and Microsoft operate two of the largest cloud servers in the world, offering services like data storage and analytics, virtualization, and artificial intelligence. The industry is primed for major growth as companies transition from in-house servers to the cloud.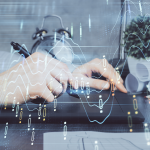 Discounted tech stocks come only once every few years, so if readers hesitate now, they may miss out.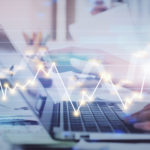 There's no question that technology stocks have taken a drubbing this year. Among the three major U.S. indices, the technology laden Nasdaq is down the most, having fallen 29% since January and firmly entrenched in a bear market.
Recent Cloud Stocks Articles
Here are three U.S.-listed Chinese stocks long-term investors may want to consider on this recent pull-back in the market.
Investing in these best AI stocks will enable you to strategically seize on a multi-billion dollar industry reaping long-term rewards.
Consider buying cloud computing stocks with the best innovation, demand, diversification, scalability, and market share for 2023 trends.
Cloud stocks are falling on Friday and investors can look to Amazon's (AMZN) most recent earnings report to understand why.
Dropbox layoffs are the talk of Wall Street today as the online-storage company announced plans to cut about 16% of its workforce.
Investors' excitement over Microsoft's AI initiatives is helping to drive MSFT stock higher this morning despite a regulatory roadblock.
AI breakthroughs fuel trends shaping the future, and staying up-to-date with AI trends is crucial for preparing for the AI future.
These three are some of the best long-term tech stocks for investors hungry for a bargain in this high-valuation and complex market.
These and other red flags are apparent with these seven dividend-paying stocks to avoid. Instead of producing strong returns thanks to their high yields, they may be more likely to be a drag on overall performance.
For those looking for innovative blockchain companies, these established names should be top of the list right now.
While the sector presents high risks, the most promising tech startups to watch may offer incredible rewards for contrarians.
Those on the hunt for the best stocks and cryptos for long-term growth must be able to tune out the short-term noise.
Favorable catalysts are in place for these growth stocks to buy as trends and interest rates converge
There are a handful of undervalued tech stocks that have been unfairly punished in the current market for those willing to take on some risk.
Despite the macro uncertainty, these cloud computing stocks are at the epicenter of secular cloud migration trends.
These are the three small-cap stocks to buy if you want to take home significant gains as the market improves.
These growth stocks to buy boast strong underlying fundamentals that have performed remarkably well despite the economic downturn
It's been a rough 18 months for the tech industry. But these three great growth stocks are still thriving despite the current industry adversity.
All signs point to these being smart choices among growth stocks to buy as interest rates normalize and inflation cools