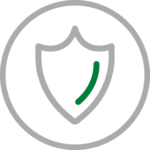 Defense Stocks
Defense stocks are companies that produce the tools and technology used in military and defense operations. This often centers around aerospace engineering, arms and weapon production, and in some cases, the type of information security provided by specialized IT firms. The industry's leading companies often receive valuable contracts from U.S. government agencies, but some companies provide technology for police departments as well. Some of the best-known defense stocks are Lockheed Martin and Raytheon Technologies.
Recent Defense Stocks Articles
Recent reports suggest that the war in Ukraine could end later this year. Here are three stocks to sell if that scenario occurs.
Lockheed Martin (LMT) stock is on the move Friday after the company's shares were hit with a downgrade and price target drop.
As nations around the world continue to recover from the coronavirus pandemic, industrial stocks stand to benefit from high consumer demand.
Large-cap stocks are always great to have in a portfolio. These companies are the biggest – and some of the best-known – stocks in the stock market. That makes finding the best large-cap stocks a worthy exercise.
If the bear market is on its last leg, the discount in these stocks to buy and hold forever may not last long.
Economic uncertainty remains elevated. However, inflation, rate hikes and a potential recession won't sink these seven leading defense stocks.
2022 took a toll on a lot of portfolios, leaving many investors feeling more like a Grinch than looking for Christmas stocks to buy.
These are seven of the best defense stocks that offers massive potential upside to ride the current industry tailwinds.