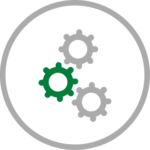 Industrial Stocks
Industrial stocks are companies that manufacture industrial products such as tools, machinery, and building supplies. However, this broad industry can also include companies engaged in the transportation, shipping, and logistics spaces. It includes companies that produce capital goods, those who make the tools for others to build them, and those that transport them. Some of the industry's most popular stocks include Honeywell and General Electric.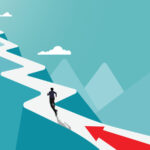 While the broader market has been resilient, many individual stocks remain choppy. Thus, these seven stocks will add much-needed ballast.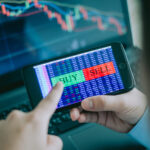 While some stocks are all over the news, these buy-rated stocks offer high returns due to their strong fundamentals.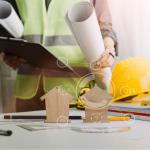 With the average interest rate charged on a home mortgage in the U.S. now above 7%, existing home sales have all but collapsed and mortgage origination is a tiny fraction of what it typically is when rates are low.
Recent Industrial Stocks Articles
Safe & Green Development stock is on the move Wednesday as shares of SGDVV are distributed as part of the company's spinoff.
Investors tend to closely watch which Cathie Wood stocks are bought and sold as she has history of generating big returns in her ETFs.
As the VIX's cycle begins to creep upward, investors would be wise to bail on these stocks to sell before their volatility destroys returns.
Safe & Green stock is sliding lower on Tuesday as the company prepares for the distribution of SGDVV stock tomorrow as part of a spinoff!
Transportation stocks are well-positioned to benefit from the rapidly growing American economy and other positive catalysts. 
These undervalued penny stocks have high top-line growth and sticky businesses that'll eventually bring these stocks to new highs.
Unveil the best sectors to consider and worst sectors to avoid amid Fed interest rate changes. Maximize profits and reduce risk!
All this uncertainty has caused defense stocks to slip in recent weeks. Invariably, however, a new deal will eventually be reached, and the government will carry on.
These small-cap stocks have massive upside potential and swelling backlogs. As their backlogs translate into revenue, they're poised to surge.
These machine learning stocks have well-established underlying businesses that are continuing to grow at a stellar pace.
These long-term stocks are essential for crafting a balanced portfolio that'll consistently generate high returns for decades.
Overlooked penny stocks are set to rally once the overall stock market and economy pivot to the upside - These are three winners.
Although Mullen Automotive revealed an encouraging purchase agreement, investors have seen this story before with MULN stock.
However, investors sometimes search for more daring options that offer future massive return potential.
These pick-and-shovel AI plays are poised to deliver tremendous returns with rapid sales expansion over the coming years.
With AST SpaceMobile announcing a breakthrough demonstration phone call from a dead zone, hopes run high that ASTS stock can recover.
Rocket Lab is in the news Tuesday after the company failed a rocket launch. That brings heavy trading to RKLB stock as investors sell shares.
Nikola is a hot topic among traders on Tuesday as shares of NKLA stock are falling despite announcing a new Chief Operating Officer.
A lot of great American companies are on sale right now with their stock prices depressed. Several blue-chip names that have long track records of outperformance are down this year and presenting attractive entry points to investors.