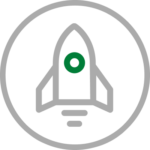 Space Stocks
Space stocks are the companies that are working to put humans, infrastructure, and key goods into space. This refers not just to the companies launching the actual rockets of the modern space race but also to the companies helping supply the technology behind these historical expeditions. Some of the most popular names of the space race, such as Elon Musk's SpaceX, are not yet public. However, investors can turn to funds such as the ARK Space Exploration & Innovation ETF or to stocks such as Virgin Galactic and Astra.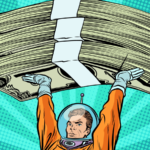 The opportunity in space stocks is nearly infinite. Analysts at Morgan Stanley expect that economy to measure over $1 trillion by 2040.
Astra Space (ASTR) layoffs are in the news as the rocket company shifts focus away from its satellite space services offerings.
Recent Space Stocks Articles
SIDU stock is vaulting higher on news that the Florida-based satellite company has completed a $5.2 million public offering.
Sidus Space (SIDU) stock is falling on Tuesday after the satellite company revealed the pricing of its public share offering.
Recent reports suggest that the war in Ukraine could end later this year. Here are three stocks to sell if that scenario occurs.
Today, investors in space transportation company Momentus and MNTS stock are cheering a big announcement from the company.
SIDU stock is rocketing higher as Sidus Space discloses an agreement to help build essential equipment for the U.S. military.
Virgin Orbit may need more cash to get its plane-based launch system off the ground after its rocket failed, sending VORB stock down.
Virgin Galactic (SPCE) stock is sinking after its sister company, Virgin Orbit (VORB), failed its latest satellite launch mission.
MAXR stock is more than doubling because Maxar (MAXR) agreed to be acquired by Advent International, a private equity firm.
Wondering what the best meme stocks to sell for 2023 are? Here are the top picks that investors should offload and avoid.
If you are looking to capitalize on increased government spending on the cosmos, these are the five best space stocks to buy now.