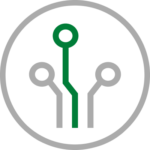 Technology Stocks
Technology has changed the world for the better and consists of using scientific and technical knowledge to create improvements and efficiencies in products or services. People interact with technology every day, such as by sending a text on an Apple iPhone or by taking a ride in a Toyota Corolla. As one of the largest sectors in the world, technology helps create innovative and useful inventions for the betterment of society.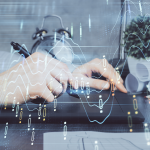 Those who can stomach continued volatility may want to start placing bets on the best tech stocks to buy now.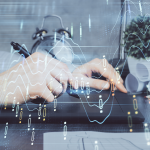 Tech stocks are the best way to invest in the future of technology. In this article, we will discuss three top tech stocks to buy now.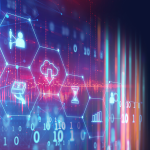 These cheap tech stocks could offer outsized returns for short-term and long-term investors who acquire shares now.
Recent Technology Stocks Articles
These metaverse stocks to buy are pushing the needle for the burgeoning metaverse space
Companies that lose money even though revenue is growing run unsustainable businesses and are the tech stocks to sell.
The White House has announced a new AI partnership with the EU. Here are the best AI stocks to buy to benefit in 2023 from the AI boom.
News of DraftKings layoffs is sending shares of DKNG stock higher today, as investors cheer the company's focus on profitability.
The AI market is booming but many tech companies are resorting to job cuts. Here's what investors need to know about the Splunk layoffs.
Versus Systems is skyrocketing today on news of an exciting partnership with AI innovator Resolve Debt. Here's what it means for VS stock.
MSGM stock is accelerating higher after the company announced that it had regained compliance with Nasdaq listing policies.
Blink Charging (BLNK) stock is on the move Wednesday after the company announced plans to take on potential naked short sellers.
MGAM stock is soaring for a second straight day and trending on social media. As many as 4.1 million of the company's shares are being sold. 
Match (MTCH) layoffs are underway as the online dating company looks to cut costs following a poor earnings report for Q4.
Marin Software (MRIN) stock is rising on Wednesday after announcing a new integration with Yahoo that enhances its services.
My verdict on GOOG stock today: keep an eye on it, but hold off buying.
C3.ai has announced the launch of its C3 Generative AI Product Suite that will have capabilities powered by OpenAI's ChatGPT.
Wall Street is paying Apple (AAPL) stock particular attention lately ahead of the company's Q4 earnings. Are Apple layoffs coming this week?