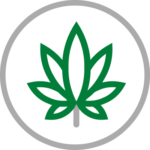 Cannabis Stocks
Cannabis is a psychoactive drug that is a part of the Cannabacaee plant family. In the past few years, acceptance of the drug has risen dramatically. Industry leaders, like Canopy Growth and Curaleaf, are quickly establishing the framework for legal cannabis sales. THC is believed to be the component in cannabis that creates the psychoactive effect, which can be used to treat depression, anxiety, sleeping problems, and a wide range of other issues.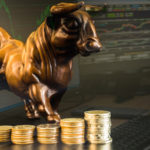 These high-dividend stocks are among the biggest beneficiaries of current mega trends, and investors can leverage them for big gains.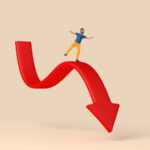 Stay far away from these unpredictable companies, each of which has major problems that are hurting their share price performance.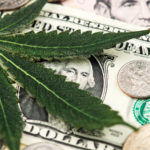 These are the best cannabis stocks to buy, representing companies that are poised for growth backed with positive cash flows.
Recent Cannabis Stocks Articles
Hempacco stock is rising higher on Thursday as HPCO investors react to news of a new distribution agreement in India and Thailand.
Buying cannabis stocks in December has to be a big contrarian play heading into 2024. Here are the three to buy if you must.
Since the legalization of cannabis is grabbing the market by storm, it's best to jump in now with these winning stocks.
Penny stocks may seem alluring, but these seven struggling penny stocks are in deep trouble, and investors should avoid them at all costs.
An end to federal prohibition may be in reach, which could be a solid catalyst for marijuana penny stocks.
Cannabis stocks could see major tailwinds in 2024, and these three companies stand to benefit from legalization initiatives.
These dividend stocks spanning different sectors offer appealing combinations of dividends, growth, and value.
Flora Growth stock is rising higher on Thursday as FLGC investors react to the company granting RSAs to certain leaders and board members.
Tap into 2024's electoral market magic with the best stocks to buy ahead of the presidential election at this time
If you're after bargains in stock market, then consider reviewing these oversold marijuana stocks to buy for November.
Cannabis stocks could see higher highs in 2024, especially with 70% of Americans now in strong favor of legalization.
The recent United States elections brought multiple victories for the Democratic Party. Here are the stocks to buy to profit.
These are the stocks that are consistently improving and represent attractive businesses that are poised for accelerated growth.
SNDL stock is up slightly higher on Monday morning after it reported positive free cash flow and a share repurchase extension.
Tilray continues to struggle, and that's hurt its share price. Over the past five years, TLRY stock has lost nearly 100% of its value.
Discover healthcare stocks with remarkable potential for growth and "unicorn" status in the ever-evolving world of healthcare investments.