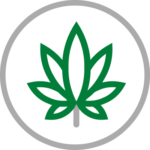 Cannabis Stocks
Cannabis is a psychoactive drug that is a part of the Cannabacaee plant family. In the past few years, acceptance of the drug has risen dramatically. Industry leaders, like Canopy Growth and Curaleaf, are quickly establishing the framework for legal cannabis sales. THC is believed to be the component in cannabis that creates the psychoactive effect, which can be used to treat depression, anxiety, sleeping problems, and a wide range of other issues.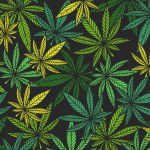 Due to the wider bear market, the biggest marijuana stocks are attracting investor interest once again. Here are three ranked best to worst.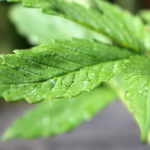 The best cannabis stocks to buy that are undervalued and represent companies that have increasing presence in the United States.
Recent Cannabis Stocks Articles
Akanda (AKAN) stock is on the rise Friday as the company's shares continue a rally that started yesterday following an FDA update.
Cannabis firm Akanda bounced dramatically higher due to an FDA announcement, but traders need to be careful with AKAN stock.
TLRY stock plummeted in 2022, and this year might be just as challenging unless Tilray gets an unexpected boost from legislators.
These worst stocks to buy in a bear market, are struggling under the pressure exerted by the current economic climate.
Relativity Acquisition was formed to buy into the legal cannabis industry, whose leaders are cash-hungry with stocks trading at lows.
A blend of value and growth defines the best sectors to invest in for 2023. These three sectors best fit the definition.
Marijuana stocks are down this week amid reports the SAFE Banking Act will be excluded yet again from a must-pass budgetary bill.
Hexo (HEXO) stock is trending on social media. The company announced a 14-for-1 consolidation of its shares.
Wondering what the best meme stocks to sell for 2023 are? Here are the top picks that investors should offload and avoid.
Cannabis stocks aren't doing so hot on Wednesday as it appears banking legislation is unlikely to make it through Congress this year.
If the bear market is on its last leg, the discount in these stocks to buy and hold forever may not last long.
These growth stocks to buy represent companies with strong fundamentals and look undervalued considering potential long-term catalysts.