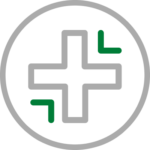 Healthcare Stocks
Healthcare encompasses a wide range of organized services to prevent, treat, and diagnose medical needs and mental illnesses. The $336 billion market is expected to grow at a compound annual growth rate of 8% until 2030, demonstrating the necessity of adequate healthcare. Healthcare companies, ranging from retailer CVS to insurance giant UnitedHealth, provide these services to a massive customer base.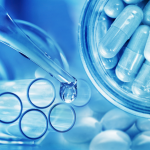 Oil and natural gas stocks are not the only ones to post big gains this year. Several pharmaceutical stocks have rallied 30% or more as sales of their blockbuster medications, including Covid-19 vaccines, supercharge their earnings.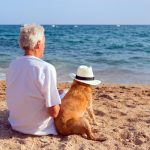 It's an ideal time to look for the best retirement stocks to buy as many stocks trade at massive discounts while the market signals a bottom.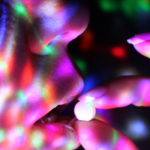 Despite the stigma surrounding psychedelics for personal use, controlled medical experiments indicate their usefulness for treating a variety of conditions.
Recent Healthcare Stocks Articles
With TransCode Therapeutics delivering positive pre-clinical results for its brain tumor candidate, RNAZ stock soared on the implications.
Rite Aid is seeing RAD stock fall on Monday after reports claimed the company is considering closing hundreds of locations.
Biophytis is a hot topic among traders on Monday after announcing a production agreement. This also has BPTS stock up on heavy trading.
With several strong catalysts, these seven popular cannabis stocks could easily rally to higher highs near term.
Though federal decriminalization efforts are underway, investors should consider avoiding these cannabis stocks.
These three healthcare stocks to sell are waving red flags at investors who should pay attention or suffer the consequences.
These are the overlooked cannabis stocks to buy at attractive levels as they represent companies poised for accelerated growth.
Nonetheless, if you can only have one sector ETF in your investment portfolio, it should be healthcare
Ginkgo Bioworks, Recursion Pharmaceutical, and Eli Lilly are cashing in on the AI-Biotech trend of tomorrow using the big data of today.
Insiders are selling into what appears to be strength for T2 Biosystems. TTOO stock investors are right to be skeptical.
The Street often wants retail investors to ignore promising stocks while the "big money" buys shares. Here are three forgotten stocks to buy. 
Overlooked penny stocks are set to rally once the overall stock market and economy pivot to the upside - These are three winners.
Yet just as quickly, it made a U-turn and more than doubled again over the next 18 months.
Cannabis stocks are back on the menu, but don't play them like we did in 2018 - instead, look closely for long-term potential.
Seelos Therapeutics stock is falling on Thursday with heavy trading of SEEL shares after the company released results from a clinical trial.
Heart Test Laboratories stock is rising higher on Thursday as news of a new collaboration has HSCS shares on a wild ride this morning!
Investors would do well to avoid these meme stocks as they move nearer to a crash in the third quarter.
For example, utilities, healthcare, and non-cyclical industries cushion investor portfolios because their business is a staple regardless of the economic cycle.
Canopy Growth has continued its decline today, with CGC stock sinking 12% on the news that the company will be selling more shares.