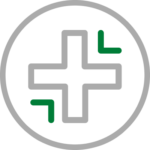 Healthcare Stocks
Healthcare encompasses a wide range of organized services to prevent, treat, and diagnose medical needs and mental illnesses. The $336 billion market is expected to grow at a compound annual growth rate of 8% until 2030, demonstrating the necessity of adequate healthcare. Healthcare companies, ranging from retailer CVS to insurance giant UnitedHealth, provide these services to a massive customer base.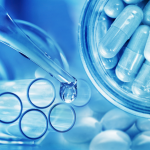 Oil and natural gas stocks are not the only ones to post big gains this year. Several pharmaceutical stocks have rallied 30% or more as sales of their blockbuster medications, including Covid-19 vaccines, supercharge their earnings.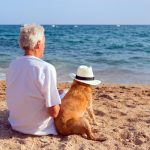 It's an ideal time to look for the best retirement stocks to buy as many stocks trade at massive discounts while the market signals a bottom.
Recent Healthcare Stocks Articles
Allarity Therapeutics (ALLR) stock is rising higher on Monday after signing an amended conversion price letter agreement with 3i.
NexImmune (NEXI) stock is falling on Friday as the immunotherapies company's shares come off of a recent high earlier this week.
XRTX stock investors are celebrating a step forward in Xortx's quest to develop and eventually commercialize its kidney disease treatment.
Teladoc is trimming its workforce in order to cut costs, but today's TDOC stock traders aren't too pleased with this development.
Olink (OLK) stock is falling on Thursday as investors react to the pricing of a public offering of the proteomics company's shares.
Ontrak (OTRK) stock is falling on Thursday but that's not actually due to any negative news from the healthcare company.
New study results are bullish for OTRK stock and suggest that AI can be effective in improving mental health and managing negative symptoms.
Moderna (MRNA) stock is on the move Wednesday alongside positive results from its latest Phase 3 mRNA-1345 vaccine trial.
Bluebird Bio (BLUE) stock is slipping on Wednesday after the biotechnology company announced a proposed public offering.
United Airlines, various economic reports, and Eargo will all be in focus on Wednesday, as they are our hot stocks for tomorrow.
Viveve Medical (VIVE) stock is falling hard on Tuesday after releasing poor results from the company's latest clinical trial.
If you haven't yet entered a position in LLY stock, now may be the perfect time to buy.