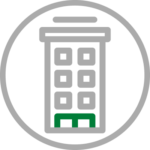 Hotel Stocks
Hotel stocks are companies that offer short-term lodging in the form of hotels, motels, and resorts. The hotel sector felt a substantial pullback from the Covid-19 pandemic and has still yet to regain its former capacity, though it's well on the way to recovery. In terms of investments, the industry offers ownership in major hotel corporations like Marriott and Hilton, as well as real estate investment trusts (REITs) like DiamondRock hospitality.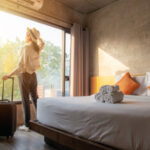 If you believe demand for travel will continue to grow in the coming months, here are the best hotel stocks to buy now.
Recent Hotel Stocks Articles
A lot of dividend stocks have rallied in recent months as investors look for safer holdings. However, these still offer considerable value.
Savvy investors are always looking for new stocks to buy. These three stocks will lead to explosive growth and are trading at a discount.