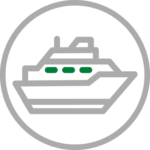 Cruise Stocks
The cruise line industry is a sort of microcosm within the travel sector focused on seafaring, usually highly luxurious voyages. Cruise stocks were hit hard by the Covid-19 pandemic but are starting to return to full capacity. There are very few pure-play cruise stocks available on U.S. exchanges. These include Lindblad Expeditions, Carnival, and Norwegian Cruise Line. Other entertainment companies like Walt Disney also run their fair share of cruises, however.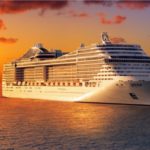 These cruise stocks to sell are remarkably risky bets despite the removal of restrictions on sailing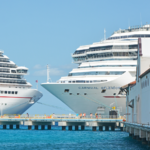 These cruise stocks are priced at attractive multiples, with their underlying businesses showing immense strength in this current market.
Recent Cruise Stocks Articles
These undervalued cruise stocks have bounced back exceedingly well from the pandemic-led weakness and are benefitting from pent-up demand.
If you're looking for cruise stocks to buy on the dip, you don't have to look in the usual places. These three will get the job done.
Advance bookings are strong, lending optimism to the cruise industry. Here are seven of the best cruise stocks to buy now.