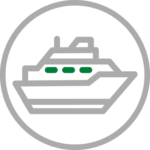 Cruise Stocks
The cruise line industry is a sort of microcosm within the travel sector focused on seafaring, usually highly luxurious voyages. Cruise stocks were hit hard by the Covid-19 pandemic but are starting to return to full capacity. There are very few pure-play cruise stocks available on U.S. exchanges. These include Lindblad Expeditions, Carnival, and Norwegian Cruise Line. Other entertainment companies like Walt Disney also run their fair share of cruises, however.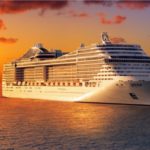 These cruise stocks to sell are remarkably risky bets despite the removal of restrictions on sailing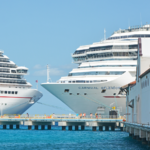 These cruise stocks are priced at attractive multiples, with their underlying businesses showing immense strength in this current market.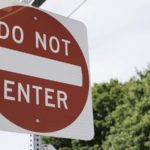 With oil prices near ten-month highs, these three names' profit margins will be meaningfully undermined, making them stocks to avoid.
Recent Cruise Stocks Articles
Although Carnival posted blistering stats for its Q3 earnings report, investors hit the exits on CCL stock due to projected concerns.
High interest rates, an aggressive Federal Reserve, and a slowing economy could combine to crush these seven S&P 500 stocks.
There are economy-related headwinds that are pushing some consumer discretionary stocks into "F" ratings. You should avoid these names.
Here are three of the best long-term stocks to buy in September 2023 that will boost value and returns in your investment portfolio.
As tourism revenue increases, these travel companies are reaping the benefit, leaving these top travel stock picks with room to grow.
Americans have less disposable income. That's been no secret. Families try to balance budgets for food and housing to living expenses and fuel. And with...
There's no reason for bad dividend stocks to drag your portfolio down. If you're holding onto one of these names, it's time to let them go.
Snapping up some of the hottest stocks this year can boost your portfolio substantially, as these stocks still have legs.
Despite the travel industry recovering at an impressive pace following the pandemic, these are three travel stocks to avoid.
With an analyst upgrade at Jefferies, Carnival continues to enjoy fuel for its mercurial rally, sending CCL stock above a wall of worries.
Carnival (CCL) stock is rallying higher on Friday after the company's shares got a new rating from Jefferies analyst David Katz.
If you're looking to add high-quality stocks to your portfolio for the second half of the year, you need to consider A-rated stocks to buy.
While Carnival posted an earnings beat for its fiscal Q2, CCL and other cruise stocks sank, likely on broader economic concerns.
Cruise stocks are on the rise Monday as investors react to a positive note to clients from JPMorgan analysts and we've got the details!
Though relatively strapped for cash, Gen Z consumers desire new experiences, thus possibly bolstering travel stocks to buy.
DIS stock traders should be cautious as Disney's management seems tone-deaf to consumers' problems during a time of persistent inflation.
Unjustified bullish sentiment lifted weak companies, suggesting that investors consider those as the stocks to sell.