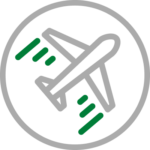 Airline Stocks
Airlines have long remained a staple of the travel sector. The airline industry trends closely with economic cycles and important inputs like fuel and oil prices. Recently, pilot shortages have been a point of constraint for the business. In the U.S., Southwest, Delta, United, and American Airlines are easily the biggest players in the business.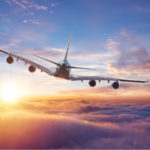 Looking for the best airline stocks to buy? Prices for these companies are at an investable level after an abrupt decline earlier this year.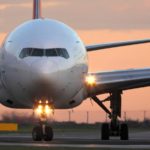 For those that want to gamble on the sustained rebound in travel sentiment, these are the top airline stocks to buy based on risk profile.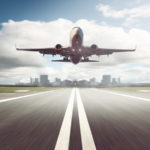 These stocks are taking off…
Recent Airline Stocks Articles
Airline stocks could be hurt by a government shutdown.  Many federal workers who facilitate air travel could stay home during a shutdown.
Fortify your portfolio with the best blue-chip stocks to buy offering tremendous long-term upside potential for investors
Yet despite the rise in post-pandemic travel, not every company in the industry is benefitting. Many companies continue to struggle coming out of the Covid-19 crisis.
Porter's editorial is a sad but true reflection that shows little hope for the people of Mexico. However, when it comes to Mexican businesses operating internationally, improvements are continual.
Run from these transportation stocks representing troubled companies, each of which is seeing their share price sink lower and lower.
While the broader market has been resilient, many individual stocks remain choppy. Thus, these seven stocks will add much-needed ballast.
While some stocks are all over the news, these buy-rated stocks offer high returns due to their strong fundamentals.
As we head into the last quarter of the year, here are three travel stocks that stand out based on earnings growth and travel habits.
It's great to mix up your holdings, but you should always make sure you have a group of great blue-chip stocks to anchor your portfolio.
When it comes to investing, growth is the name of the game. You want to grow your portfolio by getting the best stocks you can find.
The Street often wants retail investors to ignore promising stocks while the "big money" buys shares. Here are three forgotten stocks to buy. 
Traditional metrics might suggest that UAL stock is underpriced, but consider United Airlines' headwinds before hitting the 'buy' button.
High interest rates, an aggressive Federal Reserve, and a slowing economy could combine to crush these seven S&P 500 stocks.
With these seven airline stocks to sell, not only is the possibility of industry headwinds a major risk to future performance. In some cases, there's possible turbulence from company-specific headwinds as well.
The aviation sector is one that many investors have steered clear of, but for those looking for growth in this space, there is one to buy.
But long-term investors may be rewarded for taking a calculated investment in some of the leading names in the sector.