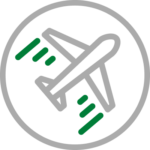 Airline Stocks
Airlines have long remained a staple of the travel sector. The airline industry trends closely with economic cycles and important inputs like fuel and oil prices. Recently, pilot shortages have been a point of constraint for the business. In the U.S., Southwest, Delta, United, and American Airlines are easily the biggest players in the business.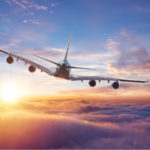 Looking for the best airline stocks to buy? Prices for these companies are at an investable level after an abrupt decline earlier this year.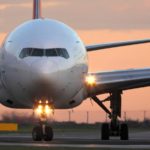 For those that want to gamble on the sustained rebound in travel sentiment, these are the top airline stocks to buy based on risk profile.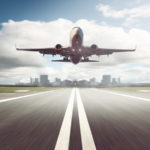 These stocks are taking off…
Recent Airline Stocks Articles
Southwest Airlines (LUV) stock is falling on Thursday following a massive $800 million hit to its net income in Q4 2022.
Airline stocks, credit card stocks, and vaccine stocks are our focus when it comes to the hot stocks for tomorrow. Here's why.
Nevertheless, until more data comes out indicating air travel demands are changing for the worse, UAL stock remains a promising comeback story.
This is a time to look for airlines with solid balance sheets, but there are a few airline stocks to sell due to their fundamental weakness.
United Airlines, various economic reports, and Eargo will all be in focus on Wednesday, as they are our hot stocks for tomorrow.
Travelers around the U.S. are wondering why there are so many flight delays today and the answer lies in what's happening with the FAA.
Airline stocks aren't doing so hot on Wednesday after the Federal Aviation Administration (FAA) grounded domestic flights.
Delta Air Lines' management is preparing for a robust 2023, and you can position yourself in advance with a few shares of DAL stock.
Southwest Airlines has canceled more than 13,000 flights since Dec. 22 and LUV stock is paying the price, down more than 7% so far this week.
A controversial development concerning United Airlines might discourage some UAL stock investors, but there are reasons to stay in the trade.