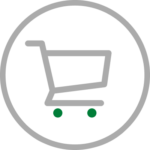 Consumer Discretionary Stocks
Consumer discretionary stocks refer to a wide range of consumer goods and services generally considered non-essential. These include car manufacturers, luxury goods, hospitality companies, and more. Many of the biggest retailers fit into the consumer discretionary umbrella. As such, especially when the economy is strong, consumer discretionary stocks tend to shine.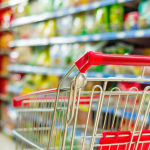 Offering steady yields and long-term appreciation potential, add these seven consumer stocks to buy and hold to your watchlist.
Recent Consumer Discretionary Stocks Articles
Today, MULN stock holders will vote on increasing authorized shares to 5 billion from 1.75 billion at Mullen's special meeting.
Uber Technologies (UBER) layoffs see the company cutting jobs at its freight division following aggressive hiring in 2022.
With many countries worldwide committing to reducing their emissions, EV stocks are becoming increasingly attractive.
Shares of embattled retailer Bed Bath & Beyond are surging again today. BBBY stock is moving 10% higher on little news.
With Mullen Automotive facing legal vagaries and viability concerns, investors may be dealing with a reality check with MULN stock.
Despite spiking on the layoff news, it's too soon to say a recovery for GOOG stock is starting to take shape. Continue to take a "wait and see" approach.
Lucid Group managed to dodge the legal repercussions of alleged fraud, but this doesn't mean LCID stock will turn a corner anytime soon.
MULN stock holders voted in favor of Proposal No. 4, which involves an amendment to enact a reverse stock split.
NIO stock could revisit its peak price as the automaker prepares to venture into a new and potentially lucrative product market.
Earnings will offer TSLA stock investors a reading on how far Tesla remains ahead of rivals in producing electric vehicles and batteries.
Ford layoffs show just how far behind it is in the electric vehicle race, which is defined by Tesla's mass production of batteries.
After considering these three things, there's only one takeaway. The best move is to stay away from MULN stock.
Short sellers collected significant profits last year, beating out the S&P 500. Here are five short squeeze stocks with high CTB fees.
Shares of Helbiz are on fire, as HLBZ stock is up about 250% in just two days. Investors want to know, can the run continue?