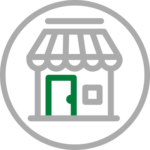 Retail Stocks
Retail stocks are companies that operate and sell finished goods via physical storefronts, often in direct competition with e-commerce businesses. Retailers are also largely dependent on the health of the greater economy for strong earnings figures. Some of the biggest retailers by market capitalization include the likes of Target, Costco, and Walmart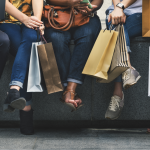 Investors seeking undervalued retail stocks to buy should consider where consumers are most likely to continue to spend.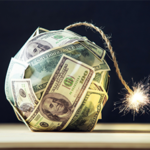 With economic and monetary dynamics forcing a rethink in retail stocks, it's time for investors to abandon the most vulnerable.
Recent Retail Stocks Articles
These three top meme stocks may be enticing at first glance, but they could be among the most dangerous names right now.
Boxed (BOXD) stock is surging on Monday as investors react to the news that its shares will be delisted with wild volatility.
These three stocks remain top buys on a China reopening, as economic activity continues to pick up in this global economic powerhouse.
These high-growth stocks are great options for investors looking to make explosive returns, once the economy starts roaring again.
Here are the five largest holders of Diebold Nixdorf and DBD stock, amid this company's rather abrupt falling out with investors.
These high growth fintech-stocks to buy are moving the needle in the fast-evolving digital finance space.
Diebold Nixdorf (DBD) stock is taking a beating on Friday after the company released its annual shareholder letter for 2022.
When you combine the growth potential of tech stocks with the wealth potential afforded by dividend stocks, the result is a winning combination.
Prospective GOOG stock investors should consider Alphabet's regulatory headwinds and failure to take the lead position in AI.
While still an asymmetric wager for Hudson Bay, BBBY stock is a losing proposition for outside investors. Follow the lead of the meme crowd, and stay away.
While perhaps worth a second look at lower prices, with AMZN stock, the best move today is to stay away.
Boxed (BOXD) stock is falling hard on Wednesday after the company floated the possibility of a bankruptcy filing to investors.
Bed Bath & Beyond (BBBY) stock is on the move Tuesday after the company revealed it wants another $100 million in funding.