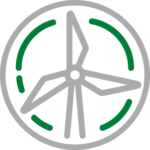 Wind Stocks
Wind stocks are companies that generate electricity by harnessing wind power, a staple of renewable energy. This is most commonly accomplished through the use of wind turbines, which means that some of the industry's stocks are in the energy infrastructure space. Some of the industry's most popular names are Vestas Wind Systems and Brookfield Renewable Partners. Investors can also gain exposure to wind stocks through the Wind Energy ETF.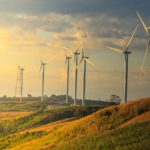 With wind power rapidly growing around the world, long-term investors would benefit from exposure to wind energy stocks.
Recent Wind Stocks Articles
These are the hottest clean energy stocks to buy for the next few years, given their sustainable industry tailwinds.
Companies that are down on their luck this year are in strong contention for conviction buys for 2023 as they rebound.
My energy stock picks for 2023 include cash-rich oil majors and strong renewables firms with growth ahead of them