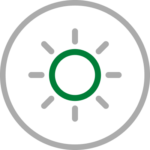 Solar Stocks
One of the most important facets of renewable energy, solar energy stocks are companies that produce electricity by harnessing heat and light from the sun. This is accomplished by the use of solar technology including panels and similar solar architecture. The four types of solar energy are passive solar gain, solar thermal, passive solar power, and passive solar gain. Some of the industry's most popular stocks are First Solar and Sunrun, two companies that have helped make solar energy production mainstream. Investors can also gain exposure through the Global X Solar ETF.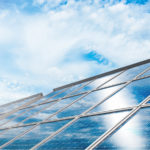 Snapping up these solar stocks can be a very rewarding move after their recent corrections, given their substantial upside potential.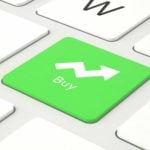 Three companies have thrived thanks to their innovative strategies and adaptability in the face of change.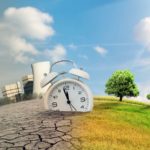 First Solar (NASDAQ:FSLR) stock is worth keeping tabs on Thursday after the solar power company closed out a lawsuit with Toledo Solar. The end of...
Recent Solar Stocks Articles
First Solar stock is worth keeping tabs on Thursday as investors in FSLR react to news of it completing a lawsuit with Toledo Solar.
Ascent Solar Technologies stock is taking a beating on Thursday following the launch of a $12.5 million share offering for ASTI.
These are the penny stocks to buy now for 100% returns in the next few quarters
Now, a transition to renewables, like solar and wind, is vital. They are expected to replace coal by 2050, and potentially even gas and oil, with more ambitious climate goals.
These energy stocks have slipped out of Wall Street's purview, and snapping them up while they remain under the radar is a great idea.
Although Enphase Energy announced rising demand in Australia, ENPH stock is slipping, likely on the complexity of the prospect.
And it is exactly this correction that presents a prime opportunity to accumulate undervalued solar stocks for the long term.
Buying these undervalued stocks right now can pay off tremendously once these fundamentally solid businesses ultimately recover.
NextEra Energy (NEE), Enphase (ENPH), and Solaredge Technologies (SEDG) are the 3 most promising solar stocks investors to buy in 2023.
These hypergrowth stocks are poised to take off and deliver stellar returns as they trade near bargain levels right now.
Enphase Energy (ENPH) stock was sliding lower on Tuesday after the company's shares were downgraded by Truist Securities analysts.
Ascent Solar Technologies (ASTI) stock is rising higher on Tuesday due to the company enacting a 1-for-200 reverse stock split.
The utilities stocks sector is fast becoming one to buy for multiple reasons including bond yields among others.
Moreover, think of utility stocks as steady undercurrents. When markets whirl, and economies waver, they remain a reliable refuge, offering consistency and resilience to weather any storm.
First Solar (FSLR) stock is on the move Friday after Deutsche Bank analyst Corinne Blanchard weighed in on the solar energy company's shares.
Are you after stocks to buy and hold? This article covers seven great picks which will put you in a solid position.
These tech stocks are posting explosive growth and are guiding for more in the years ahead. As the market recovers, they can be multi-baggers.
These publicly traded energy stocks stand to benefit directly or indirectly from energy prices moving upward in the near and medium term.
The clean energy transition will take decades, and here are seven companies that look like future solar stock winners