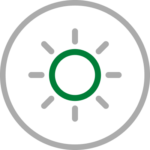 Solar Stocks
One of the most important facets of renewable energy, solar energy stocks are companies that produce electricity by harnessing heat and light from the sun. This is accomplished by the use of solar technology including panels and similar solar architecture. The four types of solar energy are passive solar gain, solar thermal, passive solar power, and passive solar gain. Some of the industry's most popular stocks are First Solar and Sunrun, two companies that have helped make solar energy production mainstream. Investors can also gain exposure through the Global X Solar ETF.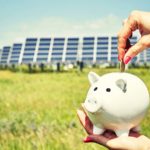 With many solar firms reporting strong results and armed with a plethora of upbeat catalysts, it's time to find top-notch solar stocks to buy.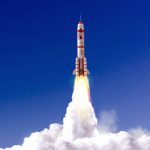 These breakout stocks are poised for a bull run ahead of the momentum created by the upcoming Mid-Term Elections
Recent Solar Stocks Articles
Could there be a reset in the U.S. residential solar market this year? This and other concerns are weighing heavily on solar stocks today.
Utilities stocks are resistant to recessionary pressures because earnings stay consistent, regardless of how the economy is performing.
With fears about a deep recession rapidly diminishing, stocks within these most promising industries should be off to the races soon.
Supply chain issues have been a problem, but these semiconductor stocks should profit from high demand for computers, EVs and more.
Although they tumbled substantially in 2022, these seven stocks to sell could get buried much further in 2023.
Green penny stocks can soar, and several of the stocks that I've listed already have profitable operations.
Current bear market conditions present the perfect opportunity to invest in retirement stocks while they're trading at bargain valuations.
These are the hottest clean energy stocks to buy for the next few years, given their sustainable industry tailwinds.
SolarEdge (SEDG) stock is getting a boost on Wednesday thanks to an upgrade and increased price target from Barclays analysts.
The next big thing for investors in 2023 is buying companies with revenue expansion amid what could be a painful economic slowdown.
My energy stock picks for 2023 include cash-rich oil majors and strong renewables firms with growth ahead of them
This list of best solar stocks includes many well-known names as well as some lesser-known firms, all with strong upside.