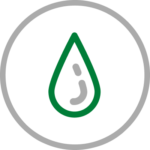 Water Stocks
Water stocks are the companies in the water production and treatment spaces. Water is considered one of the most basic and human-vital utilities. It has also become a staple of the renewable energy sector as hydropower has emerged as a competitor to fossil fuels. Some of the industry's most popular stocks include American Water and ​​Essential Utilities which offer both drinking water and water treatment services.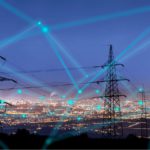 The market is turning a bit and, with the VIX index and oil creeping higher, the time is nearing to bail on these utilities stocks to sell.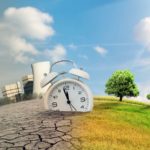 It hasn't been a great year for finding the best utilities stocks to buy. It has been the sector laggard of the S&P 500 which...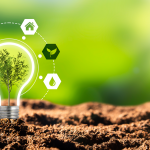 Now, a transition to renewables, like solar and wind, is vital. They are expected to replace coal by 2050, and potentially even gas and oil, with more ambitious climate goals.
Recent Water Stocks Articles
The utilities stocks sector is fast becoming one to buy for multiple reasons including bond yields among others.
These publicly traded energy stocks stand to benefit directly or indirectly from energy prices moving upward in the near and medium term.
Utilities stocks are usually a pretty safe bet, particularly as winter comes and people nudge their thermostats a little higher.
Here are three stocks whose strategic focus and innovative progressiveness can lead to massive gains.
If you like investing in alternative energy sources, consider adding these clean water stocks to your portfolio.
Record heat waves, economic rebound and a lagging sector could mean these energy stocks will be on fire in July.
Eco Wave Power Global (WAVE) stock is on the rise Thursday with heavy trading despite a lack of news concerning the wave energy company.
These three companies are among the safest stocks for portfolio stability that every investor should consider.
New, game-changing energy technologies are emerging and proliferating, making many energy stocks very attractive.
These alternate energy stocks are an excellent way to transition to a sustainable future while benefiting from handsome long-term returns
These alternate energy stocks are an excellent way to transition to a sustainable future while benefiting from handsome long-term returns
Keep these three renewable energy stocks to buy on your radar as they are ready to soar higher in the coming months
With a brewing water crisis and the precious commodity incurring demand spikes, these water stocks just might fly higher.
The world is in need of water scarcity solutions. These water tech stocks are doing their part while offering upside potential for investors. 
As we transition towards a cleaner and greener future, it is time to consider the best renewable energy stocks to buy for long-term rewards.
Xylem (XYL) stock is slipping on Monday after the company revealed plans to acquire Evoqua (AQUA) in a $7.5 billion deal.
A distilled water shortage is happening in 2023 as several factors are keeping the in-demand product from reaching store shelves.