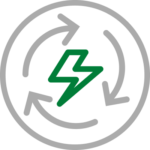 Renewable Energy Stocks
Renewable energy stocks are companies that provide energy from renewable sources. This broad category encompasses many types of green energy and clean technology, including solar and wind power and geothermal heat. It also includes the fast-growing electric vehicle (EV) sector. These stocks are popular among impact investors who have created clean tech-focused ETFs. Some of the sector's most popular names include NextEra Energy, Ormat Technologies, and Tesla, which deals in battery storage and solar energy as well as EVs. The industry has significant potential as the need for renewable energy will only grow.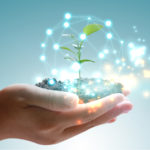 With climate change and geopolitical dynamics forcing a major rethink, the paradigm shift bodes well for clean energy stocks to buy.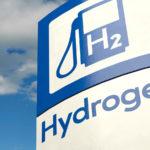 Hydrogen stocks could be some of the most explosive stories of 2023. So, here are seven such companies investors may want to own now.
Recent Renewable Energy Stocks Articles
With both near-term and long-term catalysts in play, ENPH stock continues to stand out as a top choice among solar stocks.
Check out these three EV battery stocks that have massive growth potential in the coming years and could generate multi-bagger returns.
Battery stocks are a logical choice for investors that understand that the long-term growth of the EV sector is just getting started.
Meta Materials recently filed its 500th patent, reaching a key milestone. Here's why MMAT stock is still sinking despite the news.
For instance, these seven growth stocks. Each of them earns an A or B rating overall in Portfolio Grader, not to mention high marks when it comes to sales growth. Best of all, all of them are currently at favorable prices relative to their growth prospects.
You'll enjoy your investing journey more if you know that you can rely on your core of stocks to buy to provide a solid foundation.
Last year was a tough one for technology stocks, but 2023 is shaping up to be different. These tech stocks to buy are on the move.
Shares of FCEL stock are in the green after the company reported earnings, beating the analyst revenue estimate of $26.8 million by 38%.
A notable Wall Street expert just issued an ambitious price target on ENPH stock as Enphase deploys its solar technology in multiple regions.
Blue Orca Capital has published a detailed short report against Piedmont Lithium. Here's why PLL stock isn't falling despite this bad news.