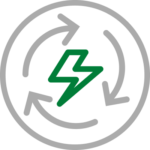 Renewable Energy Stocks
Renewable energy stocks are companies that provide energy from renewable sources. This broad category encompasses many types of green energy and clean technology, including solar and wind power and geothermal heat. It also includes the fast-growing electric vehicle (EV) sector. These stocks are popular among impact investors who have created clean tech-focused ETFs. Some of the sector's most popular names include NextEra Energy, Ormat Technologies, and Tesla, which deals in battery storage and solar energy as well as EVs. The industry has significant potential as the need for renewable energy will only grow.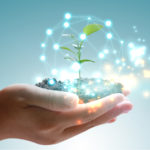 With climate change and geopolitical dynamics forcing a major rethink, the paradigm shift bodes well for clean energy stocks to buy.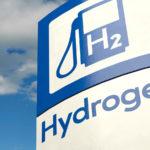 Hydrogen stocks could be some of the most explosive stories of 2023. So, here are seven such companies investors may want to own now.
Recent Renewable Energy Stocks Articles
Albemarle (ALB) stock is getting a boost on Thursday as investors react to a new price prediction and rating for the shares.
These hydrogen stocks to buy represent the crème de la crème of the green hydrogen space, with strong potential for massive long-term gains.
The current supply-demand situation could send lithium – and related lithium stocks back to its recent highs.
These are the growth stocks to buy with 100% to 200% returns potential within the next 24 months.
QuantumScape still has no sales or earnings, so don't expect QS stock to make much headway for the foreseeable future.
With the world's largest governments backing renewable energy, the best renewable names are poised to be very high-reward stocks.
These are the penny stocks to buy at undervalued levels for multibagger returns potential in the next five years.
These alternate energy stocks are an excellent way to transition to a sustainable future while benefiting from handsome long-term returns
These alternate energy stocks are an excellent way to transition to a sustainable future while benefiting from handsome long-term returns
One Wall Street analyst recently speculated that Bloom Energy could go as high as $30. Here's why he's right to be bullish on BE stock.
Most meme stocks you find on r/WallStreetBets have no real value. Here are three companies that can actually offer investors something.
Looking to invest in the EV market? Discover the best EV stocks to buy now and target the most innovative and disruptive companies.
Don't count on a near-term recovery in PLUG stock as Plug Power veers perilously off of the path to profitability.
As the green hydrogen economy continues to grow, here are the three hydrogen stocks to keep on your radar for long-term growth.
The solid-state battery stocks are speculative but offer strong upside potential ahead
EV stocks haven't done too well due to the slowdown in sales. However, these three companies have been outperforming their peers.
Renewable energy is expected to proliferate tremendously, making the best renewable energy companies very attractive investments.
Hyper-growth stocks with huge growth potential offer 40% annual growth or more, and look to be coming back into favor.
By their very nature, tech stocks have the potential to thrill investors and provide outsized returns. But they also can be more volatile.