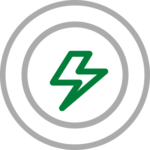 Utility Stocks
Utility stocks are the companies that provide everyday utilities that consumers need to survive. This primarily refers to amenities such as gas, heat, and electricity, as well as food and water. It is a broad industrial category, but some of the most popular stocks include UGI Corporation and Consolidated Edison, both of which operate across multiple subsectors.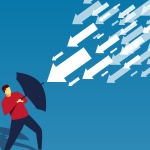 For example, utilities, healthcare, and non-cyclical industries cushion investor portfolios because their business is a staple regardless of the economic cycle.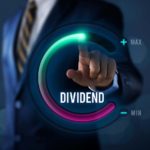 Investors often seek dividend stocks for passive income, but some also offer strong growth prospects.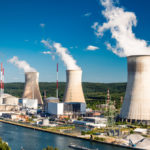 Fusion energy stocks are long-term investments in revolutionary technology that will reshape our world and create massive value.
Recent Utility Stocks Articles
When times get tough, investors turn to dividend stocks, particularly Dividend Kings. Rising prices, elevated energy costs, and slowing economic growth mean the one constant...
After years of factory closures and offshoring, manufacturing is returning to America. A 2022 report by the consulting firm McKinsey & Co. said that manufacturing...
While the marketing pitch for undervalued utilities stocks isn't exactly riveting stuff, this arena deserves a much closer look.
The utilities stocks sector is fast becoming one to buy for multiple reasons including bond yields among others.
Moreover, think of utility stocks as steady undercurrents. When markets whirl, and economies waver, they remain a reliable refuge, offering consistency and resilience to weather any storm.
Do you want to diversify your portfolio to the next level? Investing in industrials stocks can offer exposure to a diverse set of innovative businesses...
Although a boring sector, the best utilities stocks may offer a confident profile amid an ambiguous market environment.
Following July's market peak, stocks face significant pressure with 10-year Treasury yields at levels unseen since the financial crisis. Consequently, investors have a higher-yield, lower-risk...
ChargePoint (CHPT) stock is in the news Wednesday after JPMorgan offered up new coverage of the EV charging company's shares.
Investors are worried about a potential stock market crash. Holders of these three utilities stocks have nothing to fear.
Utility stocks are starting to outperform. That could very well be a signal that a stock market crash is coming.
Hawaiian Electric (HE) stock is on the rise Monday after the company refuted claims that it was responsible for the Maui wildfires.
Utilities stocks are usually a pretty safe bet, particularly as winter comes and people nudge their thermostats a little higher.
Hawaiian Electric Industries (HE) stock is decreasing on Friday after the company provided investors with an update after the Maui wildfires.
Blink Charging (BLNK) stock is on the move Tuesday after the EV charging company signed a deal that brings its services to McDonald's (MCD).
Buying these stocks before a possible 2024 recession could save your portfolio from a lot of turmoil.
Investors looking to make a pivot away from overvalued tech stocks may want to look at undervalued industrial stocks
These companies raised dividends in the best of times and the worst of times.
Investors beware! Stay away from these electricity providers, each of which has seen its share price slump in recent years.