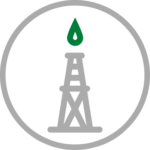 Oil Stocks
Oil is a liquid chemical substance that is primarily composed of hydrogen and carbon. Crude oil, which can be converted into gasoline, jet fuel, and kerosene, is used as an energy source to power the world. Companies like Exxon Mobil and Chevron have taken advantage of this substance and have created multibillion-dollar monoliths in the oil industry. Still, the use of oil poses major problems to the environment due to emissions and contamination.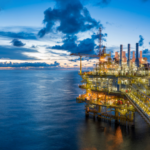 Despite the seeming lack of relevance, these oil stocks to buy confirm that hydrocarbons still have their place in the energy ecosystem.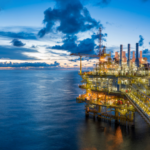 Plenty of potential for continued growth is the primary driver for those considering top oil stocks.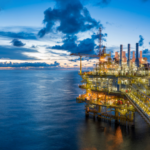 But these companies are working under the radar, generating energy and whopping gains for investors able to recognize their potential. 
Recent Oil Stocks Articles
With geopolitical tensions, oil production reduction, and potential rate cuts in 2024, the oil outlook is bullish.
It's great to mix up your holdings, but you should always make sure you have a group of great blue-chip stocks to anchor your portfolio.
Navigate the energy quagmire knowing which energy stocks to sell at this time to marginalize your portfolio risk
Exxon Mobil is the biggest of Big Oil firms, and investors can get a solid value-and-yield combo with XOM stock.
Are you looking for insights? Here is the millionaire playbook and why insiders are betting big on these three stocks.
It's time for a crude reality check in determining which oil stocks to sell at this time, offering little upside ahead.
These energy stocks have slipped out of Wall Street's purview, and snapping them up while they remain under the radar is a great idea.
Suddenly, the boom times are back, and energy companies are again making hay while the sun shines.
These dividend stocks to buy for income all represent great total return value. You get the best of both worlds.
Amid geopolitical factors reshaping the oil industry, certain companies present enticing opportunities as stocks to buy now.
The comments explaining the reasons for a downgrade are often more valuable than the actual rating and price target placed on a particular stock.
Supply cuts and geopolitical events have prompted high oil price predictions. So, is your portfolio shielded from an "oil shock"?
Investors seeking dependable income and upside should buy these dividend stocks yielding 3% or more, the sooner the better
These are three oil stocks to buy if you want to make the most of the economic recovery and a subsequent improvement in oil prices.
The price of crude oil is approaching $100 per barrel. These three leading oil stocks are set to cash in.
But sometimes, the best prospects lie in a stock that is already making highs and set to keep on climbing.
Today's CPI report shows gas prices are on the rise amid the global oil supply shortage and rising demand for oil.
Oil prices have been surging lately following Saudi Arabia and Russia's announcement that they will continue limiting oil production.
Finding shipping stocks to buy can provide some fantastic returns to investors. But you also have to be prepared for some volatility.