5 Mutual Funds to Avoid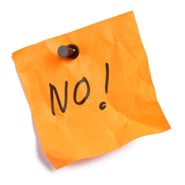 Domestic-equity mutual funds saw outflows of $226 million for the week ended Sept. 4, the first weekly decline in three months. Bond funds — let's not even go there. And it's the same thing for ETFs; managed money is taking a beating.
For now, let's forget about what you can't control. Sometimes investing success comes from what you avoid rather than what you actually buy.
With that in mind, I recommend you take a pass on the following five mutual funds: