Growth Equity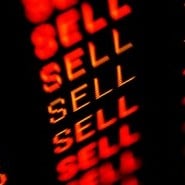 Sell. Over the long haul, Vanguard Growth Equity's (VGEQX) performance suffers mightily from the missteps of its original manager. Turner Investments, a firm whose principals never saw a growth stock they didn't like, has been gone for nearly five years now. Unfortunately, the two replacement sub-advisers can't seem to beat or even match their benchmark, the Russell 1000 Growth Index, though they've come close.
Baillie Gifford took over a portion of the fund in April 2008, and when Turner was fired in January 2009, the portfolio was divided in half between Baillie Gifford and a new manager, Jennison Associates. As with all management changes, the hope was to breathe new life into this fund. From the end of January 2009 through August 2013, the fund has gained 121.7%, or 19.0% a year, which, on its face, isn't shabby. But the bogey has gained 130.3%, or 20.0% a year. Growth Index has compounded at 19.6% per year over the period. I will give the managers credit for keeping pace with their Vanguard growth fund peers over that period. So there has been some improvement under the new sub-advisers, but the case still is not convincing. (And, by the way, the Vanguard Board seems to agree with me—not one director owns a share here.)
Senior Editor Dan Wiener and Editor/Research Director Jeffrey DeMaso publish The Independent Adviser for Vanguard Investors, a monthly newsletter that keeps abreast of recent developments at Vanguard, and the annual FFSA Independent Guide to the Vanguard Funds.