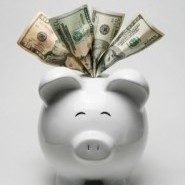 Names like Tesla (TSLA), Netflix (NFLX) and Amazon (AMZN) might get a lot of attention on Wall Street, but not all stocks can be head-turners.
In fact, sometimes the best stocks to buy are actually obscure, irrelevant and even downright boring. Boring can often be just what a portfolio needs … if the dividends are big enough and reliable enough.
Here are five stocks boasting some of the market's best dividends — all with with yields much stronger than the (mostly) risk-free 10-year Treasury yield of 2.5%.
What these dividend stocks lack in pizzazz they more than make up for with punch for income seekers.
Take a look: