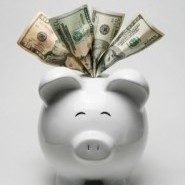 Income investors seeking decent yields in today's low-interest rate environment are finding that closed end funds can deliver upside, and sometimes even bargains. Still, it pays to be choosy when picking a closed end fund.
First things first: A closed end fund is similar to a mutual fund, as it is a professionally managed portfolio of stocks, bonds or other investments.
However, mutual funds actively issue new shares and redeem outstanding shares, while closed end funds issue a specific number of shares at their inception … and shares of the closed end fund then are traded on an exchange. That means shares in closed end funds can trade at either at a discount or premium when compared to the value of the underlying assets.
One key advantage of closed end funds is that they often pay high distribution rates, typically on a quarterly or even monthly basis. Of course, it's important to distinguish between distribution rates and returns, because a closed end fund's distribution rate can include dividends, capital gains or even a return of capital.
A closed end fund also may use leverage to increase distributions, usually by playing the spread between short- and long-term interest rates. So investors need to do their homework before jumping into a closed end funds.
That said, here are five great closed end funds investors should consider in today's low-interest-rate environment: