Build a Portfolio that Reflects Your Needs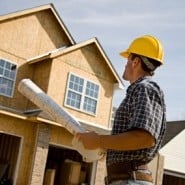 When building your portfolio, the most important thing to keep in mind is what you want it to achieve. There are all types of investors out there. And whether stock investing is your career or you're just trying to build up your retirement fund, it's important to make your portfolio work to meet your specific needs.
The first step is sketching out those needs. Then it's time to determine a comfortable amount of money to dedicate to starting and keeping your portfolio. And then comes the fun part — deciding how to allocate your investments. It's important to decide early on how to focus your portfolio. Are you a conservative, moderate or aggressive investor?
Whichever way you decide to go, always keep in mind the primary function of your portfolio. It's all too easy to get excited about a "promising," yet risky, investment, put more money than you should into it, then come up broke when the opportunity busts. Only you can determine what type of investor you want to be and how your investments need to work for you. Whether you turn toward safety in big blue chips, the potential prospect of emerging markets or take a risk on fast-moving picks, keeping in mind your ultimate goals will be a big help in designing a portfolio that meets your needs and expectations.