The whole point of buying stocks is to participate in a corporation's success. And most of the time, a stock's gain fairly reflects the underlying company's sales and earnings results.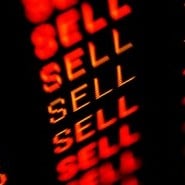 But every now and again, a stock's price can disconnect from a company's performance and race dangerously far ahead. It can happen for any number of reasons: Overexcitement about new developments, or a solid string of earnings reports can cause stocks to race beyond reasonable values. But whatever the reason, it's best to sell stocks once they get that far ahead of themselves.
Here are five such stocks of admittedly-solid companies that investors may want to be wary of owning at their current values.