Today, T-Mobile US (TMUS) and Time Warner (TWX) are teaching investors a very painful lesson.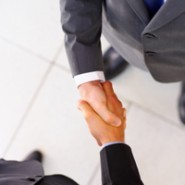 Investors are constantly inundated with articles on how to "invest like the pros" or "invest like Warren Buffett." This concept is so popular that there's now a fund devoted to this very theme: the Direxion iBillionaire Index ETF (IBLN).
Unfortunately, most of this wisdom is designed to give investors ideas of what to buy, with very little devoted to ideas on what they should sell. To that end, one strategy you can employ to invest like the pros is this:
When a company you own is bid for or taken over, just sell and get out.
By way of background, my financial-writing endeavors have enabled me to talk to hundreds of mutual fund portfolio managers over the years. Almost to a person, they will tell you that they immediately elect to sell or trim positions as soon as one of their holdings rallies on takeover news.
To see why, we need look no further than Wednesday's market action in TMUS and TWX.
TMUS stock is down nearly 7% on news that Sprint (S) was walking away from its M&A bid, while shares of TWX sit nearly 12% lower after 21st Century Fox (FOXA) elected to do the same.
Those who continued to hold these stocks after takeover announcements/reports have seen a large portion of their gains wiped away — and that provides a perfect illustration of why professional managers typically elect to sell in these situations.
The instant a bid is announced, the risk-reward profile in the acquisition candidate immediately becomes less attractive.
When an M&A bid involves protracted negotiations — as was the case with Fox and Time Warner — a decision to hold a position means that you're hoping that the current bidder (or another entity) will up the ante, but at the risk of a substantial downturn if the deal falls through. This essentially creates a binary trade with more risk than return potential. Recognizing this unfavorable trade-off, professional managers will sell into the rally and look for better opportunities elsewhere.
Even when a deal appears inevitable, there's still no sense in holding on. In this case, all of the potential gains from a takeover have been recognized and the possible downside stemming from unforeseen events — although a low-probability outcome — continues to exist. Professional managers will almost always sell to capture the gains and redeploy the assets into stocks with a better risk-return profile.
The one possible exception to this rule involves deals that include stock.
When the manager sees synergies that make it an attractive proposition to hold on to the newly combined entity, he or she frequently elects to hold on through the merger and replace the original holding with the stock of the acquirer. This has been a popular strategy with Questcor (QCOR), which was bid for by British company Mallinckrodt (MNK) during April in a cash-and-stock deal.
However, there's risk even in this scenario — in this case, a decline in the value of the acquirer's stock. MNK stock has slid since the end of June, which has contributed to a loss of about 8% in Questcor despite the latter's strong earnings report.
Bottom Line
The decision of whether to hold or sell after a takeover is a good problem to have, but it might become more of an issue in the months ahead. Recent weakness in the high-yield market could make it more difficult to finance deals, so companies may look to make acquisitions now while the price is still right.
If you're among those fortunate enough to benefit from M&A activity, don't be greedy. Instead, do what the pros do: Just sell and move on to the next idea.
As of this writing, Daniel Putnam did not hold a position in any of the aforementioned securities.