The NCAA men's basketball tournament is an impressive industry. According to president Mark Emmert, March Madness is projected to generate around $771 million in revenue for the National Collegiate Athletic Association this year. In the 2010-11 season, "the dance" brought in $687 million, more than 81% of all revenue generated by the NCAA in total for the season. The bulk of the $771 million that's coming in 2012, $680 million, is from TV licenses.
For the television networks that spend those millions, though, the investment is worth it. The tournament averaged 10.2 million viewers in 2011. Those aren't exactly Super Bowl viewership numbers, but considering the tournament is made up of 67 games, not counting the conference championships that precede it, that's a whole heck of a lot of viewers. Lots of viewers means lots of advertising opportunity.
Which businesses are best taking advantage of the NCAA men's basketball tournament in 2012? These 10 certainly are making the most of it:
CBS


CBS (NYSE:CBS) signed a $10.8 billion broadcasting rights agreement with the NCAA last year. The 14-year contract ensures that CBS will be the face of the tournament for many viewers for years to come.
Time Warner


Time Warner (NYSE:TWX) subsidiary Turner Broadcasting is the other television face of the tournament. It was the other signatory on that $10.8 billion contract alongside CBS. Its cable channels TBS, TNT and TruTV also will broadcast games during the next decade-and-a-half.
Disney


Disney's (NYSE:DIS) ESPN might not broadcast the tournament games, but for many viewers it's still essential. Coverage, commentary and ESPN's popular online "Bracketology" tools drive not just ESPN ad revenue, but subscriptions to ESPN's Insider premium service.
Coca-Cola


Forget water! That's not what college athletes need to stay hydrated. Coca-Cola (NYSE:KO) has got them covered on that front. Coke brand Powerade is the official sports drink of the 2012 NCAA men's basketball championship.
Nike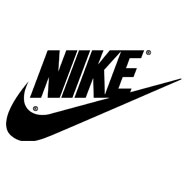 The first of the trinity of sports apparel companies that outfit the NCAA Division I teams, Nike (NYSE:NKE) is arguably the most visible. This is thank to its sponsorship of teams like championship favorite Kentucky.
Adidas


The next outfitter is Adidas (PINK:ADDYY). Adidas rolled out new uniforms for the Louisville Cardinals, Baylor Bears and the Cincinnati Bearcats that will be worn throughout the tournament.
Under Armour


Under Armour (NYSE:UA) rounds out the apparel trifecta. Though the company is arguably more visible as a college football apparel sponsor, it'll get plenty of face time during the 2012 Final Four.
AT&T


AT&T (NYSE:T) has singled itself out amongst telecoms during the tournament by running a sweepstakes to send three winners to the Final Four. Contests are always an effective form of advertising. The sweepstakes runs through March 15.
Nissan

Nissan (PINK:NSANY) luxury division Infiniti is another major NCAA sponsor and highly visible brand in this year's championship. The company has bought up scads of advertising time on television and online to push the new Infiniti JX crossover. It also ran the Infiniti Coaches' Charity Challenge, won by Ohio State's Thad Matta.
General Motors


General Motors (NYSE:GM) also has a major presence in the tournament thanks to its Buick brand. 2012 is Buick's second year as a major sponsor of the tournament. Buick is targeting alumni advertising its Verano subcompact both at games and on CBS and Turner's March Madness coverage.
As of this writing, Anthony John Agnello did not own a position in any of the stocks named here. Follow him on Twitter at @ajohnagnello and become a fan of InvestorPlace on Facebook.