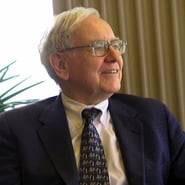 It's old news by now that Berkshire Hathaway (NYSE:BRK.A, BRK.B) and 3G Capital are acquiring H.J. Heinz (NYSE:HNZ) for $23.3 billion. The conversation now seems to be whether Buffett overpaid for the ketchup maker — but we won't get that answer for several years.
Instead, I think it's important to understand that Buffett crafted the deal the way he did — buying both common and preferred stock — to protect his shareholders. It's a brilliant move — and one regular investors can duplicate.
Why should regular investors buy both common and preferred shares? Well, like any investment, it should fit within the risk parameters of your portfolio.
If you're a short-term investor and if you buy the common stock alone, and you've overpaid, you're probably sitting on dead money. But if you buy the preferred as well, you gain additional dividend income (ahead of common), which might turn out to be your only return. And if you're a long-term investor, by owning the preferred in addition to the common, you're getting paid to wait for its common stock to rise in value.
There are plenty of examples to choose from. Using the iShares U.S. Preferred Stock Index Fund (NYSE:PFF) to speed my search, here are three I believe are worth considering: