Is any investment safe from traders' twitchy trigger fingers and every incremental utterance from the Federal Reserve?
Pretty much every market you can name sold off sharply in wake of Fed Chairman Ben Bernanke setting some parameters for ratcheting back on the central bank's bond-buying program.
Indeed, markets have become so dependent on the rush of quantitative easing that every time Bernanke delivers a speech, gives testimony or holds a press conference, stocks are on tenterhooks, ready to rip higher or gap lower if the Fed chief so much as burps.
Although you can't escape the broad moves in equities unleashed by traders' sweaty Fed anxiety, there are some stocks that could either ultimately benefit from some monetary tightening, aren't especially sensitive to it — or just have much bigger problems to deal with.
What that in mind, here are five stocks that you shouldn't have to worry about every time Ben Bernanke opens his mouth:
News Corp/21st Century Fox


Shares in News Corp (NWSA) popped after the Fed news, probably because the company isn't particularly interest-rate sensitive and shareholders are far more focused on the imminent, historic spinoff of its low-growth assets.
Rupert Murdoch's News Corp will split into two separate publicly traded companies at the end of June. News Corp, which will continue to own the slow-or-no-growth newspaper and publishing businesses, will have a fraction of the market cap of the other entity and — happily for shareholders — will be added to the S&P 500.
The other business, to be called 21st Century Fox, will house the higher-growth TV, cable and film properties. Splitting the poky analog properties from the more profitable digital assets should unlock value for investors in the latter company, no matter what the Fed says or does.
VF Corp.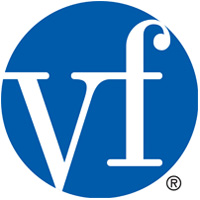 Like News Corp, VF Corp (VFC) isn't particularly rate-sensitive. What it is finely attuned to is consumer spending. The Fed won't start tightening until the economy shows that it's on sound footing, and part of that would mean shoppers shelling out for VF's apparel.
The company is a brand powerhouse, with names including Lee and Wrangler jeans, The North Face, Timberland and Nautica, among many others. When shoppers are buying discretionary items like brand-name and premium apparel, you know the economy must be doing OK.
Shares in VFC are hitting 52-week highs despite the tapering talk from the Federal Reserve. The company recently unveiled a five-year cash-generation plan to fund acquisitions, dividends and share repurchases. That's the sort of potential total return that looks mighty competitive in a rising rate environment.
Hewlett-Packard


Hard to believe, but beleaguered PC and printer maker Hewlett-Packard (HPQ) actually was the best-performing component of the Dow Jones Industrial Average when the blue chips tumbled more than 200 points after Bernanke opened his mouth.
HPQ pays a pretty competitive dividend and has a lot of debt on its balance sheet, so it's more rate-sensitive than many tech stocks. But that's not what insulates it from Fed policy fears.
Rather, it's that shareholders in this dumpster fire have much bigger things to worry about than when Bernanke & Co. will start pulling back on their $85 billion-a-month bond-buying program. The company is in the midst of a multiyear turnaround amid terrible PC sales and a string of disastrous CEOs and acquisitions.
HPQ has 99 problems, but the Fed ain't one.
FedEx


The world's largest air freight company by volume doesn't need record-low rates on 10-year Treasury notes and cheap-as-dirt mortgage-backed securities.
What FedEx (FDX) needs is U.S. and global economic growth to accelerate as soon as possible.
FedEx serves just about every imaginable industry around the world, and global sluggishness has been weighing on revenue and margins for more than a year.
Part of what spooked the market after the latest Fed meeting was that it upgraded its projections for both U.S. economic growth and the unemployment rate. True, the central bank has a history of being too optimistic, but if the economy really is getting better than everyone thought just three months ago, that's unvarnished good news for FDX.
Maybe that's why the stock jumped more than 1% when almost everything else was flashing red.
Wells Fargo


As the nation's largest mortgage lender, Wells Fargo (WFC) has benefited from historically low rates enticing borrowers to refinance or take out new loans. And, like all banks and businesses, WFC enjoys the fact that it can borrow money for next to nothing.
It's less happy about the fact that it can't charge very much for its loans. Boring but critical net interest margins — the difference between what a bank pays on deposits and what it charges on loans — have been under pressure for years because of historically low interest rates. There just isn't much room to make money when 30-year mortgages rates have only recently topped 4%.
A rise in rates will actually help lenders profitability because will allow for wider net interest margins. Maybe that's why WFC slipped just 0.4% in wake of the Fed announcement when the broader market cratered by 1.4%.
As of this writing, Dan Burrows did not hold positions in any of the aforementioned securities.