With 2014 just a couple of weeks away, you're going to be bombarded with a number of predictions about how the stock market is going to perform in the new year. I'm no great prognosticator, but I see only three possibilities: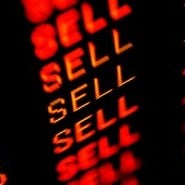 1.) It will go down.
2.) It will stay flat.
3.) It will go up.
Yes, I'm a jerk, but my point is that making a broader-market call involves way, way too many variables that you and I can't begin to intelligently piece together.
However, there are a couple easier calls to make in the individual stock world, like which stocks to sell. Specifically, there are a few businesses that, heading into 2014, are firing off enough warning flares that it's impossible not to notice.
The following is a look at three such companies whose roaches are too numerous and whose hurdles are too high to clear. Consider these stocks to be dead-money investments for the year, and invest your money elsewhere: