America's financial-sector billionaires have had a busy year, at least based on the quarterly rebalancing of the iBillionaire Index.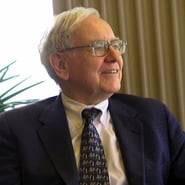 The index — which tracks the major, high-conviction portfolio holdings of billionaire investors such as Warren Buffett, George Soros Daniel Loeb and Carl Icahn — replaced six of its 30 holdings in its recent rebalancing.
Biotech play Actavis (ACT) is a new addition to the index based on buying by Daniel Loeb, Steve Mandel and Leon Cooperman in the first quarter. Also joining the index are "old tech" names eBay (EBAY) and Microsoft (MSFT), energy infrastructure play Halliburton (HAL), consumer staples stalwart Procter & Gamble (PG) and retail behemoth Walmart (WMT), which I recently highlighted as a serial dividend raiser.
And what's getting booted out? A few names that might surprise you.
Dialysis provider Davita (DVA), which has been a favorite of Warren Buffett's Berkshire Hathaway (BRK.B) in recent years, is getting bumped, as are General Motors (GM), Transocean (RIG) and FedEx (FDX). But the two most noteworthy deletions are former momentum darling Netflix (NFLX) — which Carl Icahn massively reduced last quarter after enjoying more than 400% returns — and Yahoo (YHOO) — which is front and center in the pending Alibaba IPO. Daniel Loeb, a long-time Yahoo bull, closed his position in the first quarter.
I highlighted the iBillionaire Index in February, comparing it to some of the other "guru following" strategies out there, such as those followed by the Global X Top Guru Holdings Index ETF (GURU) and the AlphaClone Alternative Alpha ETF (ALFA).
The basic rationale behind all three guru-following strategies is the same: You're looking to piggyback on some of the best ideas of the brightest minds in the business — without having to meet the net worth requirements or onerous account minimums that would come with investing in the gurus' hedge funds themselves.
I like all three strategies and consider all to be great "fishing ponds" to look for ideas. But of the three, iBillionaire's strategy is the only one for which the S&P 500 is a relevant benchmark. It selects the 30 top S&P 500 stocks based on ownership by billionaire fund managers, and it's long-only. GURU and ALFA are tilted more towards mid caps, and AFLA actually has the ability to hedge by going short.
I'll leave you with one parting thought. While rank-and-file investors have largely lost interest in Apple (AAPL), the maker of the iconic iPhone remains the largest holding in the iBilionaire index by a wide margin — AAPL makes up fully 10.83% of the 30-stock portfolio. So, while Apple may no longer excite the investing public, the masters of the investing universe still seem to see a lot of value.
Charles Lewis Sizemore, CFA, is the editor of Macro Trend Investor and chief investment officer of the investment firm Sizemore Capital Management. As of this writing, he was long DVA, MSFT, PG and WMT. Click here to receive his FREE weekly e-letter covering top market insights, trends, and the best stocks and ETFs to profit from today's best global value plays.