The IT services sector has seen big growth over the past few years with the cloud and new computing software driving the surge in billings.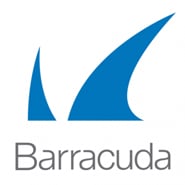 But when a company begins to miss their expected growth levels, and are compelled to revise guidance downwards, the stock price begins to drop.
This is what happed to Barracuda Networks (CUDA), our Zacks Bear of the Day.
This Zacks Ranked #5 (Strong Sell) is engaged in designing and delivering security and storage solutions. Its products span three distinct markets, including: 1) content security, 2) networking and application delivery and 3) data storage, protection and disaster recovery.
It offers cloud-connected solutions that help its customers address security threats, enhance network performance, and protect and store their data.
In their most recent quarter, management missed both the Zacks Consensus Earnings and Revenue estimates (fourth consecutive time they have missed the Zacks Consensus Earnings numbers), and lowered FY 16 guidance across the board.
The main reason for these declines was total billings, which came in below the expected $102.5 million at $98.4 million for the quarter, and has declined from previous quarters; now expected to be around 10-13% from 16-18% growth levels for the second half of 2015.
Management said the cause of the sluggish billing was due to weak sales in EMEA (Europe, Middle East, and Africa), and longer sales cycles. Due to the declining total billings, management lowered Q3 revenue guidance from between $79-$81 million below the Zacks Revenue Consensus of $82 million.
Unfortunately, management didn't stop at just Q3, they revised downward both Earnings and Revenues for FY 16 as well. Now management expects non-GAAP EPS from 36 cents per share to 41 cents per share to thirty four cents per share to 36 cents per share, and revenues from $325-$330 million to $320-$323 million for FY 2016.
Decreasing Estimates
As you can see in the table below, the recent misses and subsequent lowered guidance has negatively impacted the overall stock performance.

Over the past thirty days EPS estimates for Q3 15, Q4 15, FY 15 and FY 16 have all declined. Specifically, Q3 15 fell from 3 cents per share to a loss of 1 cent per share, Q4 15 dropped from 4 cents per share to zero cents per share, FY 15 plummeted from 11 cents per share to one cent per share and FY 16 declined from nineteen cents per share to five cents per share.
Bottom Line
With overall billings declining between 3-5% for second half of 2015, and the lowered guidance for FY 16 management has a rough road ahead.
If you are inclined to invest in the IT Services segment, we would suggest looking into MAM Software (MAMS), which carries a Zacks Rank #1 (Strong Buy), or Earthlink Holdings (ELNK), which holds a Zacks Rank #2 (Buy).
Note: Want more articles from this author? Scroll up to the top of this article and click the FOLLOW AUTHOR button to get an email each time a new article is published.
Want the latest recommendations from Zacks Investment Research? Today, you can download 7 Best Stocks for the Next 30 Days. Click to get this free report
MAM SOFTWARE GP (MAMS): Free Stock Analysis Report
EARTHLINK HLDGS (ELNK): Free Stock Analysis Report
BARRACUDA NTWRK (CUDA): Free Stock Analysis Report
To read this article on Zacks.com click here.
More From InvestorPlace