Visa (V) stock's stumble after earnings was overshadowed by its acquisition of Visa Europe for $23.4 billion, but results were still generally favorable for V stock, which has been a big winner in a weak year for equities.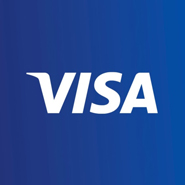 Indeed, Visa stock was up 18% for the year-to-date before the earnings and acquisition announcements. In comparison, the S&P 500 is up just 1.6%.
But Visa stock fell more than 3.7% soon after the opening bell, despite the deal hardly being a surprise. (Media reports had investors prepared for a merger Monday.) Besides, analysts have been speculating about such a move ever since Visa spun off its European operations before going public in 2007.
Shares often trade lower on deal news, if only to reflect the increased costs and risks associated with a large acquisition. But Visa stock holders have other legitimate concerns.
For the most recent quarter, Visa earnings rose to $1.51 billion, or 62 cents a share, from $1.07 billion, or 43 cents, a year earlier. That missed Wall Street expectations by a penny a share, according to a survey by Thomson Reuters. Revenue hit $3.6 billion to match analysts' average estimate.
Even worse, Visa said 2016 adjusted earnings-per-share growth will be on "low-end of the mid-teens range," excluding Visa Europe. The Street was looking for earnings to rise closer to 15%.
As for the deal risks, Europe has been a continual weak spot for Visa earnings, leaving it overly dependent on the U.S. Last year, more than half of Visa's total revenue was generated domestically.
At the same time, MasterCard (MA), the No. 2 payments processor after Visa, has a more diversified revenue stream. MasterCard, which owns its European business outright, derives not quite 40% of its top line from U.S. operations.
Visa Stock Still a Buy
Visa hopes to emulate MasterCard's success with its purchase of Visa Europe, but that doesn't mean it will happen overnight. As analysts told Bloomberg, the deal affords MasterCard a chance to gain market share by signing banks that were previously clients of Visa Europe. Integrated, the two businesses could also be disruptive to operations.
It's also true that having more international exposure isn't exactly ideal when the dollar is strong because it pressures overseas revenue. Heck, Visa expects unfavorable foreign exchange to weigh on revenue by 3% next year. And economic growth has hardly been spectacular in Europe going all the way back to the financial crisis.
As much as those risks might make for a bumpy start for the acquisition, this deal makes good strategic sense. The dollar won't stay elevated forever (one hopes), and Europe will presumably pick up the economic pace at some point in the future.
Additionally, Europe is forecast to generate strong growth. The Nilson Report expects the market for transactions to more than double by 2023 compared to 2013 figures.
The short-term might be less rosy than it was before the deal news and earnings miss, but Visa still looks like a solid stock. The acquisition will boost an already strong growth rate that is forecast to hit 17% a year and shares are by no means overpriced on that basis.
If you're interested in Visa stock, Monday's action gives you an opportunity to buy the dip.
As of this writing, Dan Burrows did not hold a position in any of the aforementioned securities.
More From InvestorPlace