Amazon.com, Inc. (NASDAQ:AMZN) had a heck of a year in 2015. But 2016 could be the year when AMZN stock's engines sputter out.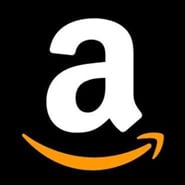 Thanks largely to the strong performance of Amazon Web Services, AMZN stock posted a series of surprise profits last year. Powered by these results, Amazon stock has more than doubled in the last 12 months.
Some analysts, however, fear that the amazing performance of AWS can't keep up.
Amazon Inc. stock dipped about 3% in the first trading day of the year after Monness Crespi Hardt downgraded AMZN stock to "neutral" from "buy."
So what's the score? Is AMZN stock plateauing, or is this just a singular take on the Internet retail giant and emerging leader of cloud computing?
AMZN Stock Rides AWS in 2015
Any investor's reason for either a bull or bear case on Amazon stock hinges on its fast-growing cloud computing arm, Amazon Web Services.
Consider that while AWS was just 7.9% of total Amazon revenue in Q2 2015, operating income of $391 million at the cloud computing unit was a remarkable 36.4% of Amazon's $1.08 billion in total operating income that quarter (backing out stock-based compensation).
And as InvestorPlace Assistant Editor John Divine pointed out after Q3 numbers in November, AWS revenue was just 8.2% of Amazon's total revenue for that period but 52.5% of operating income.
The raw growth of Amazon Web Services in and of itself is an impressive 78% in total revenue for the unit year-over-year — that's simply amazing growth. More importantly, it's a comparatively high-margin business for Amazon after years of running at roughly breakeven.
Analysts, however, are worried that much of the success has already been baked in to AMZN stock after its breakout run last year.
Weighing Amazon Growth vs. Valuation
Monness Crespi Hardt issued a note that still sounded upbeat about Amazon.com going forward; however, there are concerns that "investments (in growth) may yield less degrees of upside than delivered throughout 2015, which is the crux of our downgrade."
This is the heart of the matter for all growth stocks, but particularly for a company like Amazon at this moment in time.
After all, a fast-growing stock deserves to see some share appreciation, and AMZN surely deserves a premium valuation given its bright future. But valuation eventually matters. Amazon stock currently trades at about 120 times next year's projected profits. And for the record, that multiple isn't being warped by a trick of math, with small EPS of just a few pennies — FY2016 forecasts are for $5.62 in earnings per share.
AMZN stock is more "reasonably" valued, however, at roughly 3 times next year's sales. But even if you're looking at just the top line, then what are you willing to pay … six times sales? Sixteen times sales?
All momentum stocks eventually run out of steam when Wall Street loses confidence in the growth story. This is an important distinction, because it's not a vote that the growth story will stop altogether, just that the company's best days of sales and profit expansion are over.
According to the recent downgrade, some are already wondering whether AMZN stock has hit this wall based on the high performance of its cloud computing arm last year and the lofty expectations it faces going forward.
Thankfully, investors in AMZN stock won't have to wait long to take the temperature of the Street; Amazon earnings drop in just a few weeks, and then we will see if AWS can continue its brisk growth or whether it is slowing as the bears fear.
Jeff Reeves is the editor of InvestorPlace.com and the author of The Frugal Investor's Guide to Finding Great Stocks. Write him at editor@investorplace.com or follow him on Twitter via @JeffReevesIP. As of this writing, he did not hold a position in any of the aforementioned securities.
More From InvestorPlace