Tesla Motors Inc (TSLA) bulls have to be feeling pretty good after a Wall Street upgrade of TSLA stock Monday, but cautious optimism is still the order of the day.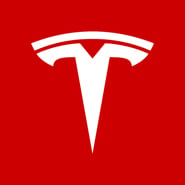 After all, analysts and investors are split on whether Tesla stock will soar or sink because of the month-end launch of the affordable Model 3.
For now though, all is right with the world for TSLA after rallying sharply on an analyst move. R.W. Baird lifted its rating on Tesla stock to outperform (buy, essentially) from neutral (hold), citing a couple of catalysts in the year ahead. Here's Baird:
"Although we were concerned about the rate of Model X deliveries, recent data points show production is accelerating, which should drive deliveries and margin expansion throughout 2016. Additionally, we believe [TSLA] is ahead of expectations on reducing battery costs, and continues to have a significant lead on competing [electric vehicles]."
The latest updraft in Tesla stock continues a strong recent trend after shares bottomed out ahead of earnings. Indeed, TSLA stock is up about 40% over the last month, and the reasons for the upgrade could continue to drive further gains. Troubles with the pricey Model X SUV have been a huge headwind for TSLA.
That said, investors will have to wait until the end of the month for crucial news to break — the unveiling of Tesla's mass-market vehicle.
On the one hand, it's important for Tesla to establish itself and claim market share at the higher-volume but lower-price end of the spectrum for electric vehicles. On the other hand, lower prices equal lower margins.
Love and Hate for TSLA Stock
Another worry is that Tesla has had some glitches with production in the past. Some analysts and investors aren't convinced that Tesla can knock out the Model 3 fast enough to meet demand.
Of the 21 analysts covering Tesla stock, eight call it a buy, seven have it at hold and six say it's a sell. The Street's price targets are all over the place, too.
Baird slapped a target price of $300 on Tesla stock, up from $230. That implies upside of 40% in the next 12 months or so. At the same time, analysts' average target is far less bullish, according to Thomson Reuters. The Street's collective wisdom predicts shares will rise to $236 over the next year, leaving implied upside of just 10%.
Bulls will be happy to hear that the highest target on the Street is $355. Sadly, the lowest target is $90, which implies downside of close to 60%.
TSLA stock is also one of those names that investors love to bet against. About a quarter of the float is sold short, according to S&P Capital IQ. Short interest is also trending up.
If you're confident that the Model 3 will wow the Street, all this pessimism is great news because it sets Tesla stock up for one hell of a short squeeze.
Maybe it will, but opinion ranges wide for a reason. That's how it goes with promising but speculative stocks.
As of this writing, Dan Burrows did not hold a position in any of the aforementioned securities.
More From InvestorPlace