If you compare medical devices and equipment companies to the S&P 500 Index, you notice that the healthcare equipment companies have doubled the performance of the broader market.
That can't be said of all healthcare sectors, but medical equipment has some unique attributes that make it a very compelling sector.
First, the global expansion of the middle class, especially in Asia, has meant more people want and expect quality healthcare. This trend is well entrenched, and isn't going away anytime soon.
Along with that increased demand is a lack of supply from local companies. The U.S. has some of the most respected healthcare equipment companies in the world and this is a big new market.
Also, in the West, aging populations mean increased demand for diagnostic and intervention services. And in the U.S. in particular, as the Affordable Care Act comes into effect, there is more a focus on quality of care, rather than quantity of care. That is a big boost for these firms as well.
These are the seven best stocks in the sweet spot of healthcare.
Healthcare Stocks to Buy: Danaher Corporation (DHR)

Danaher Corporation (NYSE:DHR) has been a medical, industrial and commercial products manufacturer for more than three decades.
Initially it saw diversification into niche cyclical sectors as a builder of consistent revenue, but as it grew, it saw opportunities to drill down in growing sectors and make its mark.
Earlier this month, DHR spun off its Fortiv Corp (NYSE:FTV) division as a separate company. It's likely that by grouping its industrial and manufacturing equipment and diagnostics under a separate company, it allows its more dynamic healthcare sector room to run. DHR shareholders get one share of FTV for every two shares of DHR they own.
It's too late to get in on the deal, but it shows that DHR is looking for shareholder value wherever it can and is willing to adjust to the marketplace to stay competitive. This kind of action and thinking is what has kept this firm at the top of its game for so long.
Healthcare Stocks to Buy: Stryker Corp. (SYK)


Stryker Corporation (NYSE:SYK) is a classic American story.
The founder was a practicing physician in a hospital in Kalamazoo, Michigan. During his downtime he began using the empty basement as his own R&D facility.
This was 1941. His first invention was the turning frame. That is a bed that can turn a patient without having to roll them over. The invention was success. And then WWII broke out and turning frames were in massive demand.
By 1946, Dr. Stryker had also invented the cast walking heel, the cast traction device and the cast cutter.
Since then, SYK has continued down the focused path of innovation and today is one of the world's leading orthopedic and trauma product and equipment makers. The market cap is now $45 billion. And the stock for this oft-overlooked sector is getting some serious attention: it's up 32% year-to-date with plenty left in the tank.
Healthcare Stocks to Buy: Boston Scientific (BSX)


Boston Scientific Corporation (NYSE:BSX) started on cutting-edge devices and equipment for the cardiovascular market. In the 1970s, it pioneered balloon angioplasty, which was used to open up clogged arteries without have to conduct major surgery.
Within two years, it was the industry standard. And such success has continued to spur BSX on. Today it has over 22 million patients with one of its 13,000 devices or products living healthy productive lives.
The company was founded with a clear mission: benefit public health by bringing more accessible, lower-cost and lower-trauma medical options to patients.
This simple mission has driven BSX to become a company with a $32 billion market cap. The stock is up nearly 30% year-to-date. And its first quarter results beat on both revenue and earnings.
Cardiovascular intervention with devices and materials is a much cheaper way to intervene and a growing number of graying individuals are both compelling reasons for BSX to continue on its current trajectory.
Healthcare Stocks to Buy: Intuitive Surgical (ISRG)


Intuitive Surgical, Inc. (NASDAQ:ISRG) has turned science fiction into reality. It makes the da Vinici Surgical System, which is essentially a computer driven surgical device. The surgeon stands at a terminal and manipulates controls and the movements are then interpreted by the system and the operation is done by the surgical robot.
What's more, because the entire system is so sensitive, many operations can be done with minimally invasive procedures.
That means less hospital time and better chances for speedy recoveries. Both insurance companies and healthcare facilities — as well as the Medicare system – love to hear that.
What's more, ISRG also trains and supports its systems with new tools and devices for more successful services. As an investor that means ISRG has figured out a way to generate revenue on a consistent basis and its growth isn't based off selling a da Vinci, but all about owning and monetizing a da Vinci Surgical System.
The stock is up 23% year-to-date, and that's just the beginning.
Healthcare Stocks to Buy: Baxter International (BAX)


Baxter International Inc (NYSE:BAX) has been around for 84 years and over that time, has built its reputation as one of the world's leading makers of renal and medical products for both home and institutional use.
The most compelling aspect of BAX at this point is its move into China. While holding a strong grip on markets in the West, its continued move into China takes this mild mannered sector into sexy biotech territory.
It is making big inroads in China now, specifically with its proprietary treatment for hemophilia A, which effects more than 50,000 Chinese. This is a great opening for BAX because China has increasing demand for quality and consistent healthcare, and the Chinese are still building out their local firms to meet the demand. That means they have to look to the West for equipment and devices to use and learn from.
Also, the graying of the baby boomers means an increasing amount of people that are going to need some level of renal support as they age. BAX has a lot of growth ahead.
Healthcare Stocks to Buy: C R Bard (BCR)


C R Bard Inc (NYSE:BCR) is the only one of the companies on this list that holds the title of a Dividend Aristocrat. That means it has raised its dividend every quarter for more than 40 years.
BCR has done it since 1972. To put that into context, the U.S. was still involved in Vietnam, Watergate Hotel was breaking news and the tragic Munich Olympics were a global story.
The thing is, it's hard to tell it's a dividend aristocrat these days given its dividend is around 0.45%. But part of that can be explained by the stock's rise to all-time highs in 2016. It's up 23% year-to-date. And BCR is a growth story here, not an income story.
It growth is significant given BCR's generally unremarkable business segments: urology, vascular, oncology and surgical equipment products. And the fact is this growth will continue because BCR is in the right place to take advantage of the globe's demographic trends.
Healthcare Stocks to Buy: Idexx Labs (IDXX)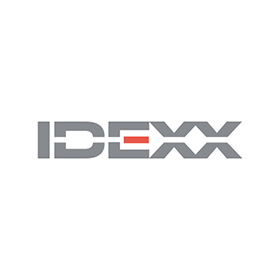 Idexx Laboratories, Inc. (NASDAQ:IDXX) is one of the leading veterinary diagnostic product suppliers in the world.
And given its size and reputation, it has a very solid moat. This is not an industry that newcomers can join easily. And as we've seen from a number of major pharmaceutical companies, this isn't an easy market to do well in. Human healthcare is far different than animal healthcare, whether it be a dog, cat or dairy cow.
IDXX operates five divisions: Small Animal Health, Equine Health, Livestock and Poultry Diagnostics, Dairy Testing and Water Testing Solutions. The latter is a very intriguing component given that global water resources have been put under significant pressure in recent years. Many experts are calling water the oil of the 21st Century.
If that is true, IDXX is going to have a significant role in how water issues play out.
The stock is up 27% year-to-date and has beat on earnings and revenue thus far in 2016. And there's no reason to think this momentum is going to end anytime soon.
Louis Navellier is a renowned growth investor. He is the editor of five investing newsletters: Blue Chip Growth, Emerging Growth, Ultimate Growth, Family Trust and Platinum Growth. His most popular service, Blue Chip Growth, has a track record of beating the market 3:1 over the last 14 years. He uses a combination of quantitative and fundamental analysis to identify market-beating stocks. Mr. Navellier has made his proven formula accessible to investors via his free, online stock rating tool, PortfolioGrader.com. Louis Navellier may hold some of the aforementioned securities in one or more of his newsletters.