As the old saying goes, the markets hate uncertainty. And since the Brexit vote, the resignation of the British government, negative interest rates, a energy market in turmoil and the U.S. presidential election, there's plenty of uncertainty in the markets that isn't going to go away soon.
And now, there is a significant concern that Chinese oil demand is about to swoon.
The one thing you can't do in this kind of market is try to move into stocks that have been underperforming and are in the most uncertain sectors of all.
That's why I urge you to ditch these seven F-rated duds from your portfolio. They may share your optimism about their turnarounds, but this is not the kind of market when bottom fishing is a smart choice because the bottom keeps on changing.
Some are great names, but it's simply a bad time buy — or hold — them. There are plenty of other opportunities around to take a risk on these stocks.
F-Rated Duds to Ditch: PetroChina Company (PTR)


Ditch It Because: Volatile oil prices
PetroChina Company Limited (ADR) (NYSE:PTR) is a classic example of how the word China makes everything all right.
The Chinese economy is not in any better condition than any other developing economy. And there is renewed talk that oil can fall from its $50 range back to the low $40s. That hurts producers like China where oil is more expensive to get out of the ground.
Also, a recent report shows that U.S. inventories were not drawn down as much as expected in recent weeks. That's a troubling sign because we are in the summer driving season. This means people — and businesses — are using less gas, which means there's less shipping of goods and travel around the country.
All this spells even more trouble for PTR. Right now, investors have been whistling past the graveyard and expecting China's economy to pivot and PTR will be a big winner. That's why the stock is basically flat year to date.
But in March, PTR reported profits were down 67%, the lowest figures since 1999. It's 4.3% dividend is no reason to be optimistic about this stock.
F-Rated Duds to Ditch: Credit Suisse (CS)


Ditch It Because: European exposure, bad deals
Credit Suisse Group AG (ADR) (NYSE:CS) is one of those international banks that once the financial system started to unravel, was found to have its fingers (if not its hands) in almost every bad deal out there.
Plus, its exposure in Europe and the regulatory blowback from its questionable practices continue hamstring CS. All it can do at this point is try to patch all the leaks and see if it has a company that's seaworthy in the end.
But as that effort continues, it was revealed in early June that CS is being investigated for some $850 million in "tuna" bonds it issued Mozambique. The nation's government supposedly wanted to upgrade its fishing fleet (hence the tuna bonds) but instead bought offshore oil ships and boosted security spending.
Now the country says it can't pay back the loans. And CS is on the hook with European regulators for issuing the bonds in the first place. It's 7% dividend is merely lipstick on this pig.
F-Rated Duds to Ditch: Blackstone Group (BX)


Ditch It Because: Global exposure
Blackstone Group LP (NYSE:BX) is now one of the world's top alternative investment companies.
That means it invests in real assets other than stocks — like real estate, infrastructure projects, corporations, hedge funds, etc. It also means most of its divisions are not doing very well.
In good times, BX is a great company to own. But in slack times, none of its divisions will make much headway and its global exposure means all its foreign assets get cheaper relative to a strong dollar. Essentially, its earnings aren't improving any time soon.
BX is off 18% for the year, so even its massive 8.9% dividend isn't going to save you. And don't fall for the contrarian argument that it's attractive because it's down. The problem is, we have no idea what the downside risk is here so we don't know if it outweighs its upside potential.
That is clear and present uncertainty and poison to the markets.
F-Rated Duds to Ditch: Icahn Enterprises (IEP)


Ditch It Because: Challenging sectors
Ichan Enterprises LP (NYSE:IEP) is led by uber-investor Carl Ichan. You have likely heard his name mentioned among key agitators of big companies struggling find growth. His holding company invests in key companies so Ichan has a place at the table.
But IEP also has other divisions: automotive, energy, metals, railcar, gaming, food packaging, mining, real estate and home fashion.
Just looking at those divisions and you can see why IEP is off more than 13% year-to-date and even its staggering 11.2% dividend doesn't get it out of the red.
Energy markets are weakening, industrial metals are floundering, mining is worse and real estate can't seem to put two good months together.
These challenges are difficult enough individually, but when they're cumulative, you have an even bigger problem. Diversification is supposed to help offset losses in any one sector. But that's cold comfort when everything is treading water, at best.
F-Rated Duds to Ditch: Golar LNG (GLNG)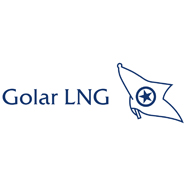 Ditch It Because: Dwindling LNG demand
Golar LNG Limited (USA) (NASDAQ:GLNG) is a relatively small player in the liquified natural gas market.
Generally, GLNG operates a fleet of carriers that are leased out to various energy producers to ship LNG to from ports around the globe. It even recently repurposed some of its older ships to become floating refining platforms and inked a deal with Russian gas giant Rosneft to use its refining ships.
It has also recently signed a deal with an energy company in Equatorial Guinea to transport LNG.
But all that good news belies the fact that LNG is not the market it was a few years ago. Demand has dropped, as have prices. GLNG is going to have a tough time out-competing the big integrated majors for new business. Small deals are good, but they're not going to do much long term.
The stock is basically flat for the year but has seen some wild gyrations. No need to get your blood pressure up with this one.
F-Rated Duds to Ditch: GoPro (GPRO)


Ditch It Because: Low-barrier camera market
GoPro Inc (NASDAQ:GPRO) is certainly a story of rags to riches … to rags.
The company makes the ubiquitous adventure cameras that have flooded the market since it pioneered an affordable digital camera that you could mount on your surfboard, your skydiving helmet, your snow skis, wherever.
They are tough and deliver great pictures. But this is a classic tech story. GPRO had a great idea, but now there is all sorts of competition for the market. It proved there was a market and now it's flooded with new options.
And as usual, in the early days investors were singing the praises of the company and its bright future. All that changed last year once it failed to meet the huge expectations that had been built up. The stock is off 78% in the past 12 months.
This was a great ride for ground floor investors, but this is no longer the company it was a year ago. And given the sector, it won't be again. Don't try to relive the past with this one.
F-Rated Duds to Ditch: Allegheny Technologies (ATI)


Ditch It Because: Exposure to energy
Allegheny Technologies Incorporated (NYSE:ATI) is a specialty metals producer. Now that may seem fairly recession proof, since that means that its clients are major producers of important strategic materials.
The problem is, the industries where it derives most of its revenue are not doing very well. ATI has business in aerospace and defense, oil and gas/chemical process industry, electrical energy, medical, automotive, food equipment and appliance, and construction and mining.
While the U.S. aerospace and defense industry is doing well, the Brexit has thrown a wrench into the future of NATO in Europe. Also most countries aren't spending their available cash on defense at this point.
The energy sector is where ATI has really been hammered. A lot of unconventional drilling, whether horizontal drilling or deep sea drilling are dependent upon specialized, hardened equipment. In boom times ATI is a major supplier of this equipment. But this isn't a boom time, it's a bust time.
As for the rest of the divisions, they're middling to weak. And this is a structural challenge that's global. It won't turn around quickly.
Louis Navellier is a renowned growth investor. He is the editor of five investing newsletters: Blue Chip Growth, Emerging Growth, Ultimate Growth, Family Trust and Platinum Growth. His most popular service, Blue Chip Growth, has a track record of beating the market 3:1 over the last 14 years. He uses a combination of quantitative and fundamental analysis to identify market-beating stocks. Mr. Navellier has made his proven formula accessible to investors via his free, online stock rating tool, PortfolioGrader.com. Louis Navellier may hold some of the aforementioned securities in one or more of his newsletters.