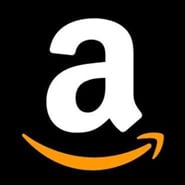 Amazon Prints (NASDAQ:AMZN) is the name of a new photo printing service launched by the e-commerce retailer.
The offering allows you to create custom photo books, as well as giving you the opportunity to print photos in a high-quality environment. Companies such as Shutterfly, Inc. (NASDAQ:SFLY) were dismayed by the news as the rival saw its stock drop 12% on the day of the news.
The service is called Amazon Prints and it is being launched for customers who use the e-commerce retailer's cloud storage service. You can get free shipping on orders setting you back $15 or more.
Its Unlimited Photos storage plan was also launched this week, which cost customers $12 a year. It is no longer available on the Amazon website, but users with the company's unlimited storage plan that costs $60 a year can access it.
As far as Amazon Prints go, photos begin at a price of 9 cents per image, while photo books will begin retailing at $20. You can make everything from stationary to calendars and more through the service.
Images available through the feature include Amazon Drive photos and only customers in the US who use Amazon Drive or Prime Photos can access the service.
If you paid for Amazon's Unlimited Photos plan, you may have received offers for free trials of unlimited storage through the program.AMZN stock is falling 0.1% Friday afternoon.
More From InvestorPlace