Alphabet Inc (NASDAQ:GOOG,NASDAQ:GOOGL) reported that users of Google's e-mail service would be unable to access the feature for a few hours Wednesday.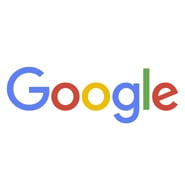 Gmail was down for users all around the world early in the day, with U.S. users among those hit the hardest. Users in the UK and the rest of Europe also experienced quite a bit of problems in the afternoon, or the morning for workers stateside.
Some were affected during the workday, with Gchat conversations disconnecting in the middle of the day. The issue began at approximately 11:16 p.m. ET.
At the time, Alphabet connected with its users through its Apps Status dashboard, reporting that it was investigating the matter and an update would be issued shortly. No further comments were sent by the company.
Corporate users were hit just as hard, despite the search engine's desire to make its apps more reliable and convenient for this strata of users. This includes Dow Jones Industrial Average employees, as well as other publications such as the parent company of The Wall Street Journal.
At around 12:40 p.m. ET, the company said that Gmail service had been fixed for most users, and Alphabet added details on how to try and restore your e-mail if the issue happens again.
Disabling your Gmail service in your Admin Console UI, saving your changes, turning it back on and saving the changes again may help restore your service, or at the very least save your progress.
GOOG stock is up 0.6% Wednesday. GOOGL shares surged 0.6%.
More From InvestorPlace: