Facebook Inc (NASDAQ:FB) has been framed as a comeback kid of late. Credit Suisse noted that FB stock has "fallen out of favor" in a recent bullish note. Barron's published an article headlined "How Instagram Is Going to Save Facebook."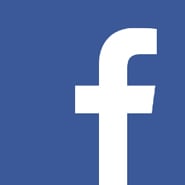 But while Facebook stock indeed looks solid, it hardly needs saving.
Shares of FB stock are currently sitting near a 52-week high. And, while Credit Suisse's note (which included a hike in its price target) did provide some boost, the stock was hardly battered before that.
Instead, Facebook stock has been sitting above its short- and long-term moving averages for some time; the company has been topping earnings estimates and posting solid, organic growth.
FB Stock Gets a Boost From Analysts
According to Credit Suisse's new price target, Facebook stock still has more than 30% upside. From a single-stock perspective, I completely agree. Facebook's breadth of services is impressive, and its efforts to monetize them is paying off. Indeed, both of the aforementioned articles pointed to monetization as an ongoing driver, with Credit Suisse adding that a "prospecting product" could soon help monetize Facebook Messenger.
Even without any clarity around what such a product would look like, Facebook has strong growth built in. Thus, such monetization would be the cherry on top.
Facebook is slated to report earnings on Nov. 2, and the consensus is for 68% year-over-year growth on the back of 53% sales growth. Meanwhile, the year's solid track record is supposed to tally up to 73% earnings growth on 51% sales growth.
Those are downright stellar numbers. And sure, they are going to cool off next year, but even the lowered growth is impressive for the stage Facebook holds in the game. FB is slated to post 30% earnings growth on 35% sales growth in 2017, which is especially appealing considering Facebook stock is currently sporting a forward P/E of 26.
Facebook Has a Lot Going for It
Another boon to Facebook is its Workplace offering, which I wrote about earlier this week. This business-oriented version of FB could really catch on as critical mass within the labor force shifts down from the Baby Boomers. Today's disruptive innovation may become the status quo of how we work a decade or two from now.
In fact, the only thing buoying my optimism about FB stock right now is the uncertainty and complacency we're seeing from the broader market right now.
The presidential election is breeding its fair share of question marks, particularly as it relates to interest rates and general economic growth. This could hold back Facebook stock in the near-term, but it also should present an opportunity.
While I don't echo Credit Suisse's claim that Facebook has been out of favor, I do echo its optimism. When the current market uncertainty shakes out, FB stock will be ready to run.
Hilary Kramer is the editor of GameChangers, Breakout Stocks Under $10, High Octane Trader,Absolute Capital Return and Value Authority. She is an accomplished investment specialist and market strategist with more than 25 years of experience in portfolio management, equity research, trading, and risk management. She has extensive expertise in global financial management, asset allocation, investment banking and private equity ventures, and is regularly sought after to provide her analysis on Bloomberg, CNBC, Fox Business Network and other media.