Netflix, Inc. (NASDAQ:NFLX) has launched a Netflix VR app.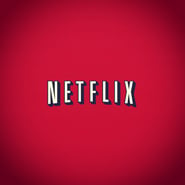 Here are nine things to know about the Google Daydream offering:
The app exists for the Google Daydream View virtual reality headset for the time being. It may soon be made available to other VR headsets and equipment.
Netflix VR is the name of the app and it is available on the Google Play online store.
It is only available for iOS and Android for the time being.
You need a smartphone or other smart device to launch the product. Perhaps the company will eventually release a controller that allows you to go through your movies and TV shows while using the headset.
There is no Netflix offline help for now.
The service is very similar from the regular online streaming app.
However, instead of the regular welcome screen created to choose your movies and TV shows, the service puts you in a digital version of a living room inside a cabin.
You can look around the room that has red chairs, a sofa and some lamps. You can then choose from movies or digital TV offerings.
The design is not as user-friendly as those who tested it had hoped. It is not intuitive enough for users to understand exactly how to operate it.
NFLX stock is down 0.1% Monday, now selling at around $122.74 per share of the company..
More From InvestorPlace