Banks have been struggling since the financial crisis in 2008. Some worse than others.
But eight years down the road, many regional banks have gotten healthy again, even while their larger national bank competitors have had a harder time of it.
Some regions have seen the boom and bust of the U.S. energy patch. Some banks have been hit by the commodities bear market. Some have been hurt by a weak economic recovery.
Most of these problems are clearing up, however, some faster than others. It places regional banks on a solid footing and with plenty of headroom for their stocks. Another sector that is worth watching is South American and Central American banks. Economic turmoil is nothing new to the best of these, and the current financial crisis has not taken its toll on good banks in some countries.
The simple fact is, we've found the seven bank stocks that will crush the market in 2017, and beyond.
Bank Stocks to Buy: Credicorp (BAP)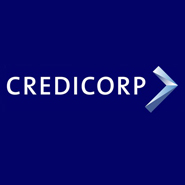 Year-to-Date Gain: 65%
Dividend Yield: 1.5%
Credicorp Ltd. (USA) (NYSE:BAP) is a financial services holding company that is based in Bermuda, but its operations are in Peru and other Andean nations.
This means, BAP operates banks, an insurance company and wealth management services for individuals and micro-, small- and mid-sized business. Now, before you worry that owning a South American bank is a risky proposition, bear in mind that BAP has managed to thrive through much worse economic challenges than are currently happening.
Its risk management is very good. So much so, that its third-quarter earnings reported in early November, reported record quarterly net income on lower loan growth. That means it is loaning to the right people and projects and is not seeing increased default rates. This is compelling risk management.
Add to this the fact that between the bank and insurance company, BAP is likely sitting on a pile of U.S. Treasuries that are going to be big winners when rates rise in coming weeks.
Bank Stocks to Buy: CenterState Banks (CSFL)

Year-to-Date Gain: 61%
Dividend Yield: 0.64%
CenterState Banks Inc (NASDAQ:CSFL) is a solid, Florida-based bank. Nothing fancy here, just doing what local banks have done for centuries: managing people and company's accounts, offering commercial loans and mortgages.
But it's precisely this meat and potatoes way of doing business that makes CSFL stock so attractive. Now that the economy is no longer perched at the edge of a cliff, solid regional banks are in their comfort zone. They know the businesses they lend to, they know the people that bank there and they know the state economy.
These are all the classic advantages of a regional bank. And with a $1.2 billion market cap, it's a respected player, but neither too big to care nor too small to make a difference.
This is why the stock is up 60% in the past six months. It's a simple story, well executed, and that makes for a very popular stock. Especially since more and more money is dumped in Florida from South and Central America.
Bank Stocks to Buy: Lakeland Bancorp (LBAI)

Year-to-Date Gain: 59%
Dividend Yield: 2%
Lakeland Bancorp, Inc. (NASDAQ:LBAI) is a regional bank that operates in northern and central New Jersey.
This is the story about how a bank can make a good living without buying derivatives and building out a global trading desk. Stick to traditional banking and make money the old-fashioned way. It doesn't sound too surprising a concept, but in recent years, it's become refreshing. And profitable.
It's why LBAI stock is up 63% in the past six months and hit its 52-week high just this week. And even after that run it is dangling a 2% dividend yield to investors. It has announced a new stock issuance "at the market," hoping to bring in another $50 million in capital for future growth and general purposes.
That may bring down the stock a bit, but it's unlikely to dampen the enthusiasm for this great performer. And given the potential for less regulation in the financial sector, that helps LBAI keep its eye on the business and not in lawyers offices.
Bank Stocks to Buy: Banco Santander (BSBR)

Year-to-Date Gain: 103%
Dividend Yield: 5.8%
Banco Santander Brasil SA (ADR) (NYSE:BSBR) may seem like a very contrarian play given the fact that the Brazilian economy is mired in recession.
BSBR is a wholly owned subsidiary of Banco Santander, S.A. (ADR) (NYSE:SAN) a big Spanish bank with operations throughout Central and South America.
Because of its set up, BSBR operates as a national bank in Brazil but has the added resources of a global bank. And given the fact that if, say, a European company wants to explore building a new factory in Brazil, SAN can start the deal and then hand it over to BSBR.
There is a significant advantage in such a relationship, especially in volatile emerging markets. It lends an extra layer of stability in market that will pay a premium for that stability. That explains why the stock is up 106% year to date, and it also throws off a compelling 5.7% dividend yield.
Just imagine what will happen as Brazil makes an economic comeback.
Bank Stocks to Buy: QCR Holdings (QCRH)

Year-to-Date Gain: 74%
Dividend Yield: 0.4%

QCR Holdings, Inc. (NASDAQ:QCRH) is another of the emerging regional banks that has kept its head down and continued to do business as it has for decades, without any desire to do more than provide local communities with a solid bank that is focused on its clients' needs.
And that philosophy has proved valuable — QCRH stock is up 74% year to date. You see, while everyone in the financial media is talking about money center banks, the real growth is in the regional banks that have avoided the headlines.
QCRH is headquartered in Moline, IL, but it has branches in Quad City, Cedar Rapids, Rockford, Waterloo and Des Moines. Basically it's a Western Illinois/Eastern Iowa bank that serves clients that are in similar regional industries and economies.
Bank Stocks to Buy: First Busey Corp. (BUSE)


Year-to-Date Gain: 45%
Dividend Yield: 2.3%
First Busey Corporation (NASDAQ:BUSE) has nothing to do with actor and pitchman Gary Busey. It is a traditional bank that serves high-density areas in St. Louis, Chicago, Indianapolis and wealth management services in Southwest Florida.
Basically this is like a regional bank that also has a robust mortgage business. It also has a bit larger territory than most regional banks, but with a $1 billion market cap, it isn't so big that its growth may end up disadvantaging it.
This has been a great environment for refinancing mortgages, but as rates rise and the economy gets back on its feet, new mortgages will significantly boost growth. BUSE is up 33% in the past six months and still throws off a 2.3% dividend. That may not be stunning, but it's certainly impressive after such a big run.
Bank Stocks to Buy: Bancolombia (CIB)

Year-to-Date Gain: 33%
Dividend Yield: 3.3%
Bancolombia SA (ADR) (NYSE:CIB) is a Colombian bank. And while financial institutions may not be the first thing you think about when you think about Colombia, CIB is a very smart player in the region.
It has branches in El Salvador, Guatemala, Panama and Puerto Rico. The first two countries represent a major influx of U.S. dollars into their national economies. Those dollars are converted to local currency by CIB and Bancolombia can hold the dollars.
Panama and Puerto Rico are key offshore locations for assets. Venezuelans looking to offshore their money to keep it safe from government confiscation have certainly helped business. But the fact is, every corporation and many individuals use offshore accounts, especially in South America, to keep money available if they something bad happens at home. That money is a safety net more than tax dodge and CIB is built to help.
Its $8 billion market cap also shows that this firm has been vetted and has proven its value. CIB is up 33% year to date and still delivers a 3.3% dividend yield. There's real growth here, but that dividend is also worth keeping in mind.
Louis Navellier is a renowned growth investor. He is the editor of five investing newsletters: Blue Chip Growth, Emerging Growth, Ultimate Growth, Family Trust and Platinum Growth. His most popular service, Blue Chip Growth, has a track record of beating the market 3:1 over the last 14 years. He uses a combination of quantitative and fundamental analysis to identify market-beating stocks. Mr. Navellier has made his proven formula accessible to investors via his free, online stock rating tool, PortfolioGrader.com. Louis Navellier may hold some of the aforementioned securities in one or more of his newsletters.