Family Link is a new way for parents and their children to be connected on Alphabet Inc (NASDAQ:GOOG,NASDAQ:GOOGL) and its online capabilities.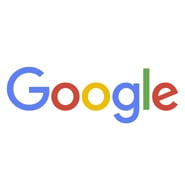 The service essentially allows your children to have a Google account in a safe way. Here are seven things to know about it
Family Link is an app that allows you to have a joint Google account with your kid.
In order to access it, you will need the app, an Android phone running Android KitKat 4.4 or higher (for yourself), and a newer Android phone running Nougat (for your kid).
The two phones will be in sync following this move and the parent will be able to keep tabs on what the kid is doing.
Kids can use the app to play games and watch movies.
Family Link makes it easy for parents ages 13 and under to approve or block apps, set daily screen limits, see how much time they're spending weekly or monthly, and lock their devices when it's time to take a break or go to bed.
Parents can monitor their kids settings remotely through their own device, see the location of their child's device and more.
You can also set a new unlock code if your kid forgets theirs in order to make sure they can be connected whenever they want, unless you don't want them to.
GOOG stock and GOOGL stock grew 0.2% and 0.3% respectively.