Idexx Laboratories, Inc. (NASDAQ:IDXX) manufactures, distributes and develops services and products for the animal healthcare sector.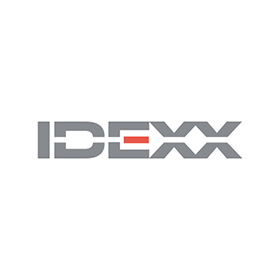 Whether it's a furry friend you have in your house or a herd of dairy cows, IDXX products are likely some part of your animal's healthcare. It sells everything from analysis and testing equipment to web services for veterinary offices for customer outreach. Its products are now available in over 175 countries.
IDXX stock got its start in the poultry business in 1983, selling testing equipment for various disease screening. By '86 it saw that there was an opportunity to use its R&D in farming and livestock services and apply it to pet products.
Since then, IDXX has been growing its products and services as well as its distribution area.
IDXX Stock Purring Along
Just in the U.S., the pet business is a $60 billion a year enterprise that is growing at a solid 5% annual clip since 2010. And this kind of growth has no sign of stopping. According to the industry research group American Pet Products Association, dog owners will spend an average of $1,640 a year on their pooch.
And this is reflected in the growth of IDXX shares. The stock is up 250% in the past five years and it's up 91% in the past 12 months.
Some are scared that like Icarus, IDXX has flown too high and is doomed to fall from these heights. However, its most recent earnings once again beat Wall Street estimates. Organic revenue growth was up 10% for the quarter, compared to the same quarter last year. Overall revenue was up 10%. There was 10% growth in the U.S. market and 11% growth in the international markets.
Profits increased by 10% but margins stayed relatively flat. However, IDXX stock banked a ton of cash, with cash and cash equivalents coming in at over $391 million, compared to $141 million last year.
And best of all, IDXX guided higher for the coming year, keeping revenue growth on a double-digit pace.
Allowing vets to have testing and analysis equipment on site means animals get the care they need much faster. And that leads to healthier animals that don't need as much expensive and extreme treatments. It also benefits the vets, since they can now use their in-house labs as a new source of revenue.
This is the kind of virtuous circle that leads to continued, long-term growth.
Louis Navellier is a renowned growth investor. He is the editor of five investing newsletters: Blue Chip Growth, Emerging Growth, Ultimate Growth, Family Trust and Platinum Growth. His most popular service, Blue Chip Growth, has a track record of beating the market 3:1 over the last 14 years. He uses a combination of quantitative and fundamental analysis to identify market-beating stocks. Mr. Navellier has made his proven formula accessible to investors via his free, online stock rating tool, PortfolioGrader.com. Louis Navellier may hold some of the aforementioned securities in one or more of his newsletters.